The Promos
FantasyScore Fantasy Football Championship
Turn $5 and two fantasy football victories into a $10,000 pay day!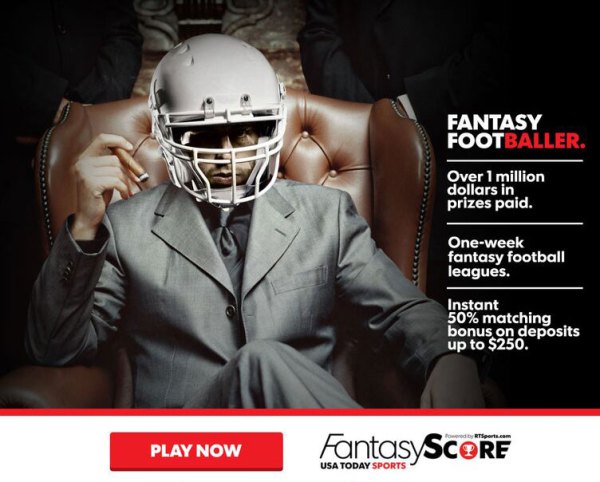 Since you're a fantasy sports fanatic, here is a new, special FantasyScore game you're going to need to be a part of: 
FantasyScore Fantasy Football Championship
$25,000 in guaranteed prizes, including a $10,000 grand prize
To play, you need to EARN a seat at the virtual table — limited to just 105 teams!
$5 and $20 weekly qualifying game options
ONLY SEVEN TICKETS up for grabs each week!  
A $5 entry and two wins could have you cashing a $10,000 check from us at the end of the football season.
If you want a seat at the table in Week 16, you need to earn a Golden Ticket between now and the end of Week 15. Spots are limited each week and our satellite qualifiers have been our first games to sell out the past two weeks. If you want in, you'll need to secure your spot quickly.
Get in the action for Week 3 and be a part of the first ever FantasyScore Fantasy Football Championship.