The Promos
FanThrowdown Presents $5,000 Guaranteed for CFB!
Plus a Qualifier FreeRoll for the $500,000 FTDFC Championship!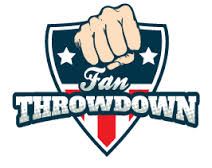 Other tournaments from $0.25 to $109!

NFL FreeRoll for a $500,000 Qualifier Entry!


This contest will award a bronze ticket to next week's Qualifier!
Get one step closer to the big event! 
OVERLAY ALERT: Tons of Qualifiers for the FanTD Football Championship $500,000!
Plenty of spots, win your entry this weekend!
$109 Throwdown!

$500,000 Entry Guaranteed. Limited entry of just 11. Claim your spot!

$22 EVERYONE WINS!

Well, almost. 8/10 win Qualifier to $500,000! 1/10 wins $100!