The Promos
FanThrowDown's Fun-Filled Offers!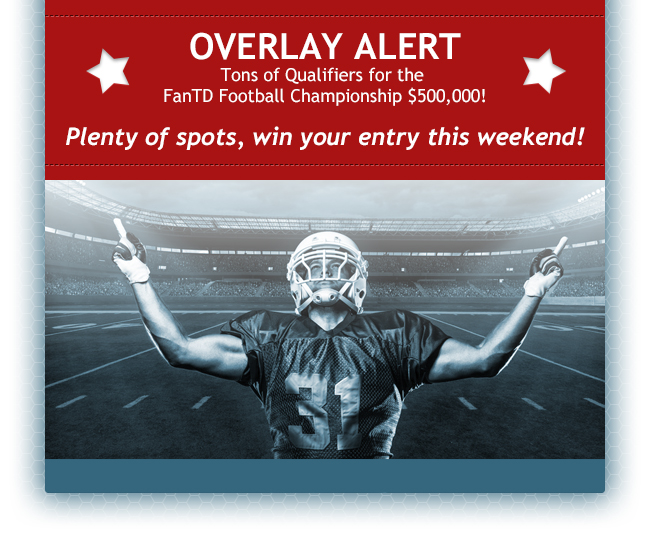 9 seats up for grabs for the
$500,000 Championship!
Plus over $15,000 in Guaranteed Prizes!
NFL FreeRoll
for 5 $11 Qualifier Entries!
This contest will award 5 tickets to next week's Qualifier!
Get one step closer to the big event!
$109 Throwdown
$3000 Guaranteed. Only 30 spots
A great chance to pocket serious cash!
Check out the value in these Qualifiers!
Contest
Deadline
Entries
NFL $216 FTDFC
1pm EST
(8/17)
Join Now
NFL $109 FTDFC
1pm EST
(3/11)
Join Now
NFL $109 FTDFC
1pm EST
(3/11)
Join Now
NFL $44 FTDFC
1pm EST
(13/28)
Join Now
NFL $11 FTDFC
1pm EST
(91/330)
Join Now