The Promos
FanThrowDown's NFL AND NHL Extravaganza!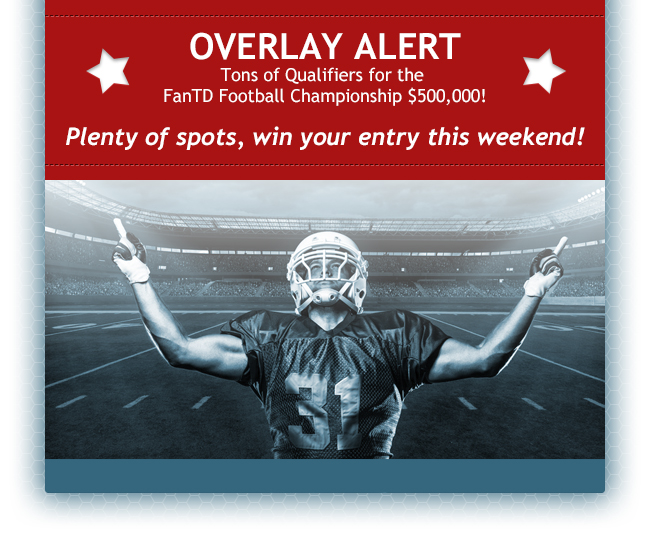 6 Seats to the Big
$500,000 Championship!
Plus $12,000 Guaranteed!
NFL FreeRoll
for 5 $11 Qualifier Entries!
This contest will award 5 tickets to next week's Qualifier!
Get one step closer to the big event!
NHL FreeRoll

Use your hockey knowledge to win cash

and a place in the $500k FTDFC!
Contest
Deadline
Entries
NFL $200 FTDFC
8:25pm EST
(2/6)
Join Now
NFL $109 FTDFC
8:25pm EST
(3/11)
Join Now
NFL $109 FTDFC
8:25pm EST
(3/11)
Join Now
NFL $44 FTDFC
8:25pm EST
(7/28)
Join Now
NFL $22 FTDFC
8:25pm EST
(5/55)
Join Now
NFL $11 FTDFC
8:25pm EST
(22/110)
Join Now