Strategies
High risk – high reward fantasy options
At this stage of the season some fantasy owners have already found success with their teams while others might want so shake things up. In this article, we will not talk about slight changes, trades and moves that might make your fantasy team perform a bit better. We will talk about some high-risk but also high-reward players who could be trusted but also about a few more who should be avoided at all costs. We examine this players not for a week-stretch but rather for a period that goes till the end of the regular season.
Chris Paul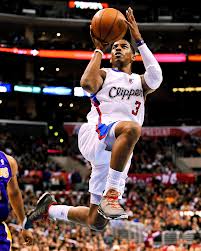 CP3 has been out of action since January 3, when a hard foul by Monta Ellis injured Paul's shoulder. The dominant point guard should be back in the lineup for the Los Angeles Clippers before the All-Star break and he is projected to make his impact felt right from the gecko. This shoulder injury shouldn't affect his game much. Paul should return to his usual standards, putting up points in bunches, dishing assists like he knows to do and also picking his opponents' pockets. The Clippers are expected to push hard for a better seed in the West as the playoffs close in. So look for Paul to uplift his performance. He certainly is a difference maker in a fantasy team and he should be trusted.
Russell Westbrook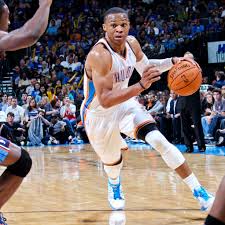 Yet another dominant point guard, who is expected to have a huge impact to his team's performance once he gets back. Of course, the Oklahoma City Thunder are playing exceptionally well without him. Kevin Durant is dominating the offense and some people around the league really wonder if there is much room left for Westbrook. The 25-year old superstar will be out at least until the All-Star Game, but once he returns we can expect him to light it up. OCK will need its dominant guard to play like we all know he can as it makes its last push towards the No.1 seed in the West. Look for Westbrook continue where he left off before his injury, putting up 21.0 PPG, 7.0 APG and 6.0 RPG.
Deron Williams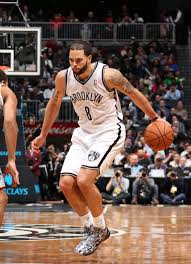 Williams is back in action for the Brooklyn Nets but he is not starting. On the contrary, he is coming off the bench and he clearly is not playing up to his potential. Nonetheless, as the Brooklyn Nets are starting to find their pace, Williams will be eventually switched back to the starting point guard role. Then he can really uplift his outputs, going from the 13.2 PPG, 7.1 APG, 2.5 RPG and 30.3 MPG that he is averaging at the moment to even higher numbers, close or even above his career-averages.
Three players that should be avoided are Kobe Bryant, Ryan Anderson and Eric Bledsoe. Bledsoe isn't sure about when he'll be able to return to the game. Anderson should most probably be considered as done for the season. Bryant on the other hand will definitely return but will he manage to be the dominant player he was prior to his injuries?