Strategies
Highlights from the NFL Wildcard Weekend


The 2014 Wildcard Weekend is over and it certainly was a very interesting one. All the fan and media attention was focused on the four games which offered moments of joy but also dissatisfaction for millions of fans and their teams. The Rotoguys are thrilled to present the most significant highlights of the first weekend of the NFL postseason.
In the first game of the weekend, the Indianapolis Colts managed one of the biggest comebacks in playoff history. They finally beat the Kansas City Chiefs 45-44. Andrew Luck was the big protagonist of this game and he is one of the big winners of the Wildcard Weekend.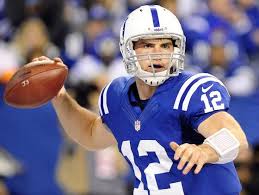 The No.1 pick of the 2012 draft set the tone for a really long and bright career. The Colts were behind 38-10 and the victory seemed like a lock for the Chiefs after the start of the second half. Andrew Luck wasn't performing well by that point. He did throw three interceptions. However, he did finish with 443 passing yards and four touchdowns. Andrew Luck proved that he is a real star. Of course, Indianapolis isn't considered as the best team in the AFC, but as long as Luck performs like this they shouldn't be counted out.
The San Francisco 49ers were able to steal the victory from the Green Bay Packers and Colin Kaepernick was a big factor in the game. Kaepernick scored the game-winning field goal. It was a very nice play which gave an epic finale to the game. Although Colin Kaepernick received tons of criticism regarding his performance during the season, he made sure he silenced all his critics with his output in this game. The young quarterback proved why he is considered a young and emerging star.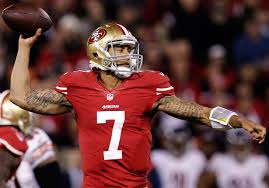 The San Diego Chargers smashed the Cincinnati Bengals 27-10. The Chargers' Head Coach Mike McCoy can be considered as the big winner of this game. This was the fifth victory in a row for San Diego. Not only that, but McCoy seems to have found the way to turn things around after a slow 5-7 start in the season. The entire coaching team of the San Diego Chargers deserves credit. Offensive coordinator Ken Whisenhunt has done a terrific job and John Pagano has also tightened up the defense. Philip Rivers is obviously the one who stood out of the crowd in this game.
In the game between Philadelphia Eagles and the New Orleans Saints there wasn't really a player who made the difference. Not even Drew Brees was much more of an impact in the game. He recorded just 250 yards and one touchdown to go along with two interceptions. The Saints used their team-play to win this one. The Saints didn't stand many chances to win the game. However, they did, on the road and they have their running game and their defense to thank about that.