Strategies
Hot and Cold Fantasy Baseball Options
The Major League Baseball action is in full swing with ninety games taking place from today to Sunday. This provides us a ton of fantasy options for our full season leagues as well as on FanDuel and Draftkings. Now that we got the action out of the way lets take a look around which fantasy options are hot and cold entering the weekend of April 24th through April 26th.
Hot Fantasy Options:
Devon Travis, Toronto Blue Jays: The Blue Jays second baseman has been red hot providing a great option for fantasy owners at the position. Over his last 10 games, Travis has 15 hits including three home runs, 12 runs batted in and six runs scored in that stretch.
Alfredo Simon, Detroit Tigers: Simon was acquired by the Tigers this offseason to help anchor a rotation that lost by Max Scherzer and Rick Porcello. The Tigers starter has allowed just one earned run over his last 15.1 innings. Simon is expected to take the mound on Saturday against the Cleveland Indians.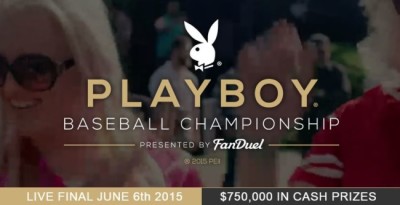 Anthony DeSclafani, Cincinnati Reds: The top options are deep on Saturday on the mound and DeSclafani is one of those options. The Reds starter has allowed just two earned runs this season with zero coming over his last 15 innings pitched.
Giancarlo Stanton, Miami Marlins: The Marlins outfielder has been on a power surge of late after struggling to hit the long ball to start the season. Stanton has hit .286 over his last seven games with four home runs and seven runs driven in.
Chris Archer, Tampa Bay Rays: Archer has been dominating over his last three games allowing zero earned runs over 19.2 innings. The Rays starter takes the mound on Sunday facing one of the hottest teams in baseball. If he can hold this lineup down, Archer might be one of the top fantasy options going down the stretch.
Nick Martinez, Texas Rangers: Entering the season looking for a sleeper could be difficult but Martinez has answered that question for his fantasy owners. While the Rangers have struggled, Martinez has allowed just one earned run over his first 20 innings this season.
Other hot fantasy options to consider over the weekend include Jacob deGrom (Friday Night Starter), Adam Wainwright (Saturday Starter), Lance Lynn (Sunday Starter), Wilmer Flores (Second Baseman), Zachary Cozart (Short Stop) and Stephen Vogt (Outfielder:
Cold Fantasy Options to avoid:
Jose Quintana, Chicago White Sox: The upside is promising for the White Sox starter but after two shaky starts in his first three this season, Quintana is worth passing on in daily leagues till he gets it going. In 15 total innings this year, Quintana has allowed 14 earned runs and three home runs.
Carlos Gonzalez, Colorado Rockies: It is hard not to put Gonzalez in your lineup with his power potential but he has struggled this season. Over his last four games, Gonzalez has zero hits in 12 at bats. The Rockies outfielder has just four hits over his last 10 games with just one run batted in.
Steve Pearce, Baltimore Orioles: After starting red hot with back-to-back home runs, Pearce has struggled. The Orioles versatile slugger has zero hits over his last seven at bats and just four over his last 10 games.
Other cold fantasy options to avoid include Tom Koehler, Bud Norris, Carl Crawford, Buster Posey, Lonnie Chisenhall and Chris Johnson.