Strategies
Hot fantasy players around the NBA at the moment

We've seen a bunch of significant moves around the league as of lately. The trade of Luol Deng shook things up a bit in the East, the star injuries are continuing to affect lots of teams around the league and impending trades affect the performances of several players. Let's see some really hot fantasy NBA players around the league at the moment.
Kevin Durant
KD really stands out of the entire league at the moment. He is the hottest fantasy player and he is projected to continue to be hot at least until the time Russell Westbrook returns to action. In the month of January Durant is averaging 36.1 PPG, 6.1 APG and 5.7 RPG, while shooting 50.5 percent from the floor and 34.3 percent from three-point range. His value has skyrocketed and he has made lots of fantasy owners who trusted him over LeBron James very happy.
Lance Stephenson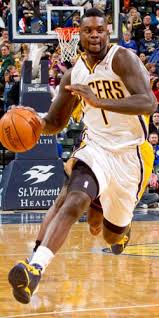 Stephenson is another player who has drastically improved his numbers as of lately. Lots of analysts around the NBA state that he should be a started in the 2014 NBA All-Star Game and they might be just right. Stephenson is averaging 15.5 PPG, 7.1 RPG, 4.9 APG and 54.9 FG% in January. He has clearly shown that he has star potential and he has also earned his spot in the Indiana Pacers' starting lineup. Look for Stephenson to improve as he gains more experience and playing time. Although the presence of Danny Granger might cost him some minutes, the 23-year old guard is showing the NBA world his quality.
Arron Afflalo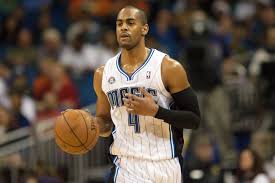 Afflalo has forced a bunch of teams around the league calling the Orlando Magic and asking for a potential trade with his performance this season. The 28-year old veteran is recording a career-season. He is averaging 20.9 PPG, 4.6 RPG and 3.9 APG, while his shooting percentages are also very good, 46.7 percent from the field and 42.5 percent from three-point range. Afflalo has emerged as the leader for the Orlando Magic and he has been a big surprise in fantasy leagues this season. A few owners could predict that he would put up such numbers.
Stephen Curry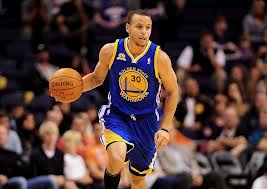 After a slow start in the season, the Golden State Warriors turned things around rose up to the point where most NBA fans expected. So did Stephen Curry with his performance. The 25-year old sharpshooter returned to his All-Star level of performance, the one he retained during the 2012-2013 season, too and he has also placed his name in the MVP discussions. Curry is averaging 23.5 PPG, 9.2 APG, 4.6 RPB, 44.2 FG% and 38.7 3P%. Apart from his usual accuracy from three-point range, this season we have also witnessed that he can be a terrific distributor for the Warriors.
John Wall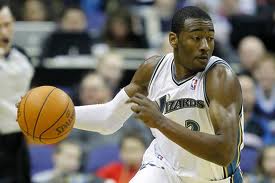 John Wall's numbers have always been super steady and he has cemented himself as a top point guard in his 4th year in the league. We like improvement and heighten confidence from the 3 point line (144 attempts in 40 games this year compared to 45 in 49 games last year) He is still only shooting 32.6% from 3 but we expect that to continue to trend up. Wall is notching 8.5 Assist per game, and 1.9 Steals his wing span also gets him 4.2 Rebounds per game. 85% from the line isn't too shabby either.
Ty Lawson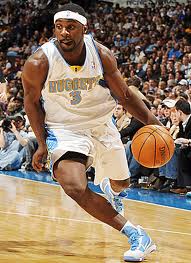 Ty Lawson has been the lead man in Denver leading their high powered offense for years now. This year though with a bit less weapon Lawson has improved both his PPG (By 1.3) To 18, and his APG (BY 2) to 8.9. He is having his best season for Denver in a down year for them. 3.5 Rebounds and 1.5 Steals per game have become customary and expected from him. The only dip that he has taken is in his FG% dropping to 42.6%.
Damien Lillard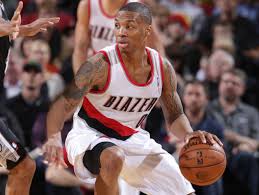 Damien Lillard lit the NBA on fire last year in his rookie of the year performance and he's improved for his sophomore tour. Averaging a stellar 21.4 PPG Lillard has seen this improvement come from the 3 point line. He has bumped up his percentage form there 7 points making him a amazing 43.7% from the 3 line. He is shooting 90% from the foul line as well. Add in 3.7 Rebounds, and 5.8 Assist, and you have a great point guard. We would like to see Lillard become more efficient from the field and add some more assist but in only his second season he has beaten expectations already.