News
Ilya Kovalchuk: 77 Million Dollar Man by Diamond Dan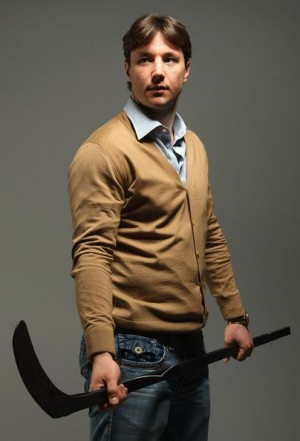 In a very brief press release yesterday, the New Jersey Devils announced that Superstar forward Ilya Kovalchuk has 'retired' from the NHL. Very little on details and information, it attempted to be another normal event for the Devils. It was in fact anything but normal. A 30 year Russian superstar in the prime of his career and in the second year of a 11 year 100 Million Dollar contract retiring is far from normal.
Another interesting fact to consider is that Kovalchuk earned 6 Million USD in his last two seasons with the Devils and was set to earn 11 Million this upcoming NHL Season. The contract like many large long term deals are structured in an arch like fashion with the player earning top dollars in the prime or middle of the contract and annual compensation significantly decreasing in the last years when they hit their late 30's. He walked away when the contract was entering its prime. Kovalchuk would have earned between 11 to 11.8 Million (annually) in the next 5 years. As whole, he walked away from 77 Million dollars, 55 of which were to be paid out in the next 5 years.
The question begs: Why? Was it so important for Kovalchuk to raise his children in Russia or did he miss the home made borscht and Voldka that much to walk away from 77 Million? You will remember that Dominik Hasek walked away from the NHL and back to his native Czech as he couldn't bear his children losing their heritage and language being raised in a rich suburb of middle America. Apparently he missed America much more than the Czech language as he duly returned for more money.
On the face of it Kovalchuk's decision can be seen as humbling and sincere. Digging deeper, Kovalchuk was not walking away from 77 Million for life back in St Petersburg driving his kids to school and back. The key to remember is that he retired from the NHL. Not hockey.
Sources including Devils GM Lou Lamoriello have hinted that Kovalchuk did indeed want to return to Russia to live, However, he will likely be siging a deal with the KHL's SKA St. Petersburg whom he had joined during the lock out period this past season. That deal could be inked as early as Friday and worth a whopping 20 Million a season making Kovalchuk the most paid player in the world. SKA may also sweeten the long term deal with front-load contract paying even more upfront. Add to that an effective tax rate of 13% compared to Uncle Sam's cut back in the NHL and it is pound for pound a hell of deal. Remember, Alex Radulov who is hardly on Kovalchuk's level was paid 9 Million a season with CKSA in the KHL. The KHL will never be the NHL nor are they trying to be. However, when they want their boys back home they get them.
So while Kovalchuk's stock as a family man may have gone up his stock as a shrewd 'businessman' should crank up a few notches as well. At the end of the day, he may have left 10 million on the table with the Devils deal but he will surely make that up with his paltry 13% tax rate and consider that he may even last longer in the KHL which is much less physical than the NHL.
The big loser in all this are both the Devils and other Russian players. Will other teams wonder who the next Kovy will be and jump ship for bigger deals in Mother Russia? Just when Russians were becoming an integral part of the NHL this happens. What we can expect is heavy penalty clauses in deals if a player decides to retire early possible pre set damages clause to make them think twice before "pulling a Kovy". Truth is some so called experts have never accepted the Russians and other Europeans in the NHL and will use this as a reason to instill more fear and distrust. Tim Thomas abruptly left the Boston Bruins leaving them with out a net minder for mind boggling reasons such as preparing for an economic catastrophe. Thankfully the Finnish Tuukka Rask saved the day for the Bruins. Kovy walked away, Thomas walked away. Life goes on.