Strategies
Jose Abreu: Fantasy Rookie
Jose Abreu continues to put up big numbers for fantasy owners as a rookie. The Chicago White Sox first baseman has put himself as a front runner along with the New York Yankees starter Masahiro Tanaka to win the American League Rookie Of The Year award. The fantasy hype started out slow but now has Abreu as one of the top fantasy starters night in and night out.
The White Sox were one of only a few teams that also included the Houston Astros and Boston Red Sox to make a run at the Cuban Star. Now the other 27 teams plus the Astros and Red Sox would love to have a chance to go back to the offseason to sign him. For fantasy owners though it doesn't matter what city the slugger plays in as long as he continues to hit the long ball.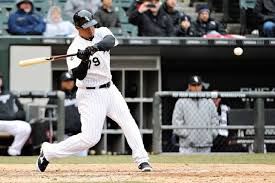 Prior to signing with the White Sox, Abreu played his ball in Cuba and showed during the 2010-11 season he could put up big power numbers along with a stellar batting average. Abreu took home the MVP that season hitting .453 with 33 home runs and 93 runs batted in. The part that might be shocking was the fact those numbers came in just 66 games. Now for MLB clubs they also had his performance in the 2013 World Baseball Classic to look at as he hit .360 with nine runs batted in and a tournament high three home runs in six games.
Flash forward to now and Abreu is one of the leagues most talked about players both on the field and in fantasy. Abreu started his MLB career with five hits in his first 12 at bats but slowed down picking up one over his next 15 at bats. The start could have been predicted with many fantasy owners staying away from the slugger. Than his power surge started hitting two home runs against the Colorado Rockies while driving in five runs and followed it up two games later with two more home runs against the Cleveland Indians.
Abreu averaged 3.80 fantasy points a game for the first full month finishing April with 10 home runs , 31 runs batted in and a .270 batting average. Abreu's fantasy points dropped to 2.73 per game in May but some of the downfalls in the stats were due to an ankle injury that kept him out of 14 games for the White Sox.
After missing the first game of June, Abreu fantasy surge would continue as he racked up 10 home runs and 22 runs batted in for the club in 99 at bats. Abreu fantasy stats bounced back up averaging 3.76 per game for fantasy owners. The concerns over when the league would figure him out should be put to rest as fantasy owners should use him as much as possible in the second half of the year.