Strategies
Last Minute Diamonds in the Rough By Diamond Dan
Need A Last-Minute Fantasy Football Pick? Look No Further
So, you have made it through your fantasy football draft and with the advent of the NFL season upon you, you are still struggling for a last-minute addition. There are plenty of players on the table who may or may not be worth scooping up just before the start of the regular season. There are a few that maybe were overlooked due to injury or a poor 2012 season. Here are some guys that will make great last-minute acquisitions to your roster.
Sam Bradford QB, St. Louis Rams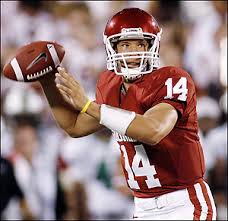 Bradford makes the Rams' offense go. Entering his fourth NFL season, the former Oklahoma QB threw for 3,702 yards and 21 touchdowns in 2012. This season, he will have the benefit of playing in the same offensive system as the year before, a first for him. He won't be your starter immediately, but Bradford is a No. 2 with the potential to become the starter down the road.
Rob Gronkowski TE, New England Patriots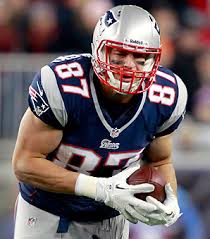 Many shied away from Gronkowski knowing that he was hurt and most likely won't play the first few weeks of the season. Even so, the Gronk is the league's best tight end, and he will put up big numbers in the Tom Brady-led offense. Last year, he had 55 receptions for 790 yards, and 11 touchdowns…and that was in 11 games! Sure, he is a risk because of his injury-filled season last year, but with numbers like he can produce, Gronkowski is worth it.
Cordarrelle Patterson, WR Minnesota Vikings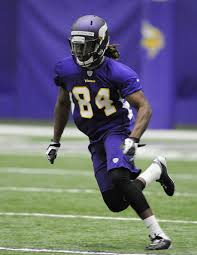 The rookie out of Tennessee is a play maker. Blessed with tremendous speed, Patterson will help the Vikings in multiple ways including in the return game. He'll be eased into the offense and used more and more as the season progresses. If your league accounts for return yards, this is a guy worth having on your roster. If not, stash him away for later in the season when he becomes a bigger part of the offense.
Zach Sudfeld/Kenbrell Thompkins, TE & WR, New England Patriots
Consider picking up one of these two players who will benefit from playing in an offense with QB Tom Brady. Thompkins has had a troubled past, but has excelled in the Patriots' preseason. Sudfeld is a 6-foot-7-inch TE who has been referred to as a "mini-Gronk." Undrafted out of Nevada, Sudfeld is athletic and is a big target for Brady, who has a penchant for turning so-called average players into superstars who put up big numbers.