Strategies
Latest Fantasy Basketball News about the Los Angeles Lakers

The Los Angeles Lakers are tanking this season. As the team is still waiting for Kobe Bryant's return, who just recently stated that he feels pain in his knees and will sit out for another three weeks, the Lakers might be losing, but they are also a very interesting team fantasy-wise. Let's see why.
First of all, the Lakers do have one of the strongest favorites for the Sixth Man of the Year award, in Nick Young. Coming off the bench, Young is leading the team in scoring with 16.9 PPG. He is also recording 2.7 RPB, 1.4 APG, 42.4 FG% and 35.2 3P%. Although the 28-year old forward may be taking too many shots, we have to admit that his producing like few other bench players this season.
Two youngsters, Manny Harris and Kendall Marshall have just recently started to emerge. Exploiting the bunch of injuries in the Lakers' backcourt, Harris and Marshall are contributing for the Lakers like no one around the league expected.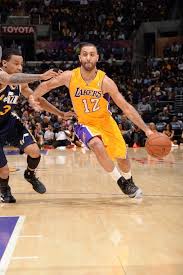 Kendall Marshall, who is now the starting point guard of the team is averaging 10.5 PPG, 9.5 APG and 2.9 RPG while he is shooting 44.5 percent from the floor and 47.3 percent from three-point range. No one see him coming but right now, it seems like Marshall is here to stay. He certainly delivers much better performances than the struggling and aging Steve Nash. The Los Angeles Lakers are certainly happy to see him play like that. He can be a valuable piece for the team for the next seasons. Fantasy owners should also pay close attention to him, at least those who haven't already realized his potential.
Harris on the other hand has appeared in just 7 games up to now but he is putting up 7.1 PPG, 3.3 RPG and 2.6 APG, while shooting 33.3 percent from the floor and 31.1 percent from deep. He is yet another young player to watch within the Lakers team.
On the contrary, I highly doubt Steve Nash will have any fantasy value, even if in a magical way he manages to get back healthy. Nash is experiencing one setback after another in his rehabilitation process.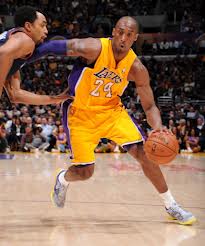 Kobe Bryant's situation remains a mystery. Normally, he should be returning to action as of now. Nevertheless, after the latest news that talk about three more weeks of absence and due to the course of the Lakers this season, some analysts state that the Black Mamba should remain out of action for the entire season. Even if he returns, we can expect him to be not as productive as he was last season, prior to his injury.
Pau Gasol and Jodie Meeks continue to perform very well for the Lakers and they retain a solid fantasy value. Gasol is still the best player of the Lakers in overall, while Meeks delivers with consistency night in and night out.
Injuries are a main issue for the Lakers for yet another season and all fantasy owners should first pay attention to this aspect of the team before picking members for their respective teams.