Strategies
Latest fantasy updates around the NBA

The 2014 NBA All-Star game is now over and we are officially entering the second and most important part of the season, the one that will lead us to the playoffs. We can expect the teams around the league to make a strong push for a better seed in each conference and also a last push from teams that are on the verge of earning the ticket to the postseason. Fantasy owners should have their eyes wide open and follow the latest evolutions around the league, monitoring which teams are doing badly or good. The trade deadline is also three days ahead, so some teams could see some changes sooner than later.
One significant fact that should keep fantasy owners alert is the case of Kobe Bryant. The Black Mamba experienced some setbacks in his rehabilitation process and was about to be re-evaluated after the All-Star weekend. Nonetheless, with the Lakers at 18-35 this season, it's highly possible that Kobe will not return at all this season, as the Lakers will try to focus on the next season. The Lakers are a team under the scope for lot of fantasy owners this season, as they have been performing much lower than expected. Steve Nash suffered yet another injury and he shouldn't be trusted for your fantasy team. On the contrary, Kendall Marshall is emerging as a solid option at the point guard spot for LA. Pau Gasol's case still remains a mystery. The Spaniard center could get traded by February 20, with lots of rumors stating that the Phoenix Suns can be one of his top destinations.
Chris Paul is back for the Los Angeles Clippers and things in LA will change drastically. CP3's presence will limit Jamal Crawford's big contributions and Blake Griffin could see a slight drop in his points per game, too. Paul has been one of the superstars whose comeback was widely anticipated.
Chris Paul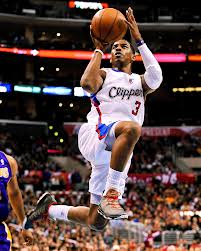 Russell Westbrook is another. Westbrook is reportedly almost ready to get back to the courts and he will definitely be a player to watch for fantasy owners, too. His comeback will have an impact to the entire Oklahoma City Thunder's backcourt, with Reggie Jackson and Jeremy Lamb being the two most affected players. Westbrook will re-gain the starting point guard job sooner than later.
For the Orlando Magic, Nicola Vucevic is back after missing 12 games. The emerging center is continuing to put up solid performances and he is a reliable solution for the center position. The Magic could be a different team after the trade deadline, since lots of trade rumors include some of the team's core members.
Finally, DeMar DeRozan is playing like a true superstar as of lately, putting up 26.4 PPG, 4.4 RPG and 5.8 APG. He is expected to continue and produce for the Toronto Raptors, as Kyle Lowry is, too.
DeMar DeRozan