Strategies
Let's Talk Fantasy MLB and the Upcoming Weekend Schedule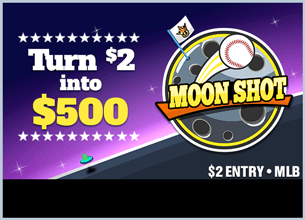 The weekend is approaching for fantasy owners with a full slate of games from Friday to Sunday. While every team will be in action over the weekend, the idea behind which MLB players will have big fantasy games should be the key topic at hand. Now we still have a few games in between but the options should be endless over the weekend.
The first thing we looked at is how the home stadiums have stacked up against each other as far as home runs per game. We will start with the bad news for fantasy owners as the top few stadiums for home runs per game will not be used over the weekend as their teams are on the road. This includes the Toronto Blue Jays, New York Yankees, Colorado Rockies and Arizona Diamondbacks. The good news is the fact that the Los Angeles Dodgers and Oakland A's both play at home and both stadiums are averaging more than two per game.
Teams to consider players on:
Oakland A's, New York Yankees, Arizona Diamondbacks and Los Angeles Dodgers.
Then we looked at each night how each hitter in the league stacks up against the pitcher they are facing on each night. This helped me to zone in a few key players to consider when building lineups for each day.
Friday Games:
Albert Pujols, Los Angeles Angles: Pujols and the Angles will be facing off against Aaron Harang and the Atlanta Braves. For his career Pujols has 27 hits in 79 at bats against Harang including five home runs and 16 runs batted in.
Rickie Weeks, Milwaukee Brewers: Weeks should get the start based on his previous production against Homer Bailey. In his career Weeks has 14 hits in 27 career at bats with two home runs and five walks.
Saturday Games:
Mark Teixeira, New York Yankees:  This pick goes inline with my stadium choices as well as his past production. In his career  Teixeira has 11 hits in 20 career at bats verse Scott Kazmir with two home runs and eight runs batted in. The only concern with Tex has been his health over the past few seasons.
Sunday Games:
Aaron Hill, Arizona Diamondbacks: Hill and the Diamondbacks travel to Los Angeles to take on the Dodgers and Josh Beckett on Sunday. In his career Hill has 15 hits in 40 at bats including eight extra base hits and eight runs batted in.
Now these are just a few of the key fantasy players to start over the weekend!