Strategies
Lonnie Chisenhall's Stellar Fantasy Baseball Performance
On Monday night, Lonnie Chisenhall had the night of his career. Nothing, not even a crazy bat throwing incident can take away from a fantastic offensive performance. No matter what happens in the future, Chisenhall will always be remembered for his 5-for-5 game with three homers and nine RBI's. Chisenhall is the fourth player to do it this season and it has happened a total of 257 times since 2000.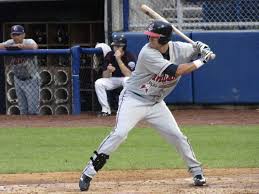 But, since 1914 only 14 players have hit 5-for-5 with at least three home runs. Three others players went 6-for-6 with at least three home runs (Shawn Green, Edgardo Alfonzo, Ty Cobb). Fred Lynn came close to Chisenhall's performance for the Red Sox in 1975 when he went 5-for-6 with three home runs and 10 RBI's. In 1950, Gil Hodges went 5-for-6 with four home runs and nine RBIs for the Dodgers. Josh Hamilton went 5-for-5 with four home runs and a double but just eight RBIs in 2012. Green went 6-for-6 with four home runs and a double but a mere seven RBIs twelve years ago. However, no one has ever put up Chisenhall's numbers in one night.
Of the 33 players since 1914 to have nine RBIs in one game, only three have had perfect games at the plate. Vladi Guerrero went 4-for-4 with two home runs and nine RBI in June, 2004. Danny Tartabull went 5-for-5 (two home runs, nine RBIs) for the Yankees on Sept. 8, 1992; and Jim Bottomley went 6-for-6 (two home runs, 12 RBIs) for the Cardinals on Sept. 16, 1924. All fantastic games, but not a Chisenhall type of game. It was simply one of the greatest individual offensive performances in baseball history.
To recap his night:
* RBI single in the first inning.
* Two-run homerun in the second and fourth inning.
* RBI double in the sixth inning.
* Three-run home run in the eighth inning.
A few years ago, many said Lonnie would be a future star due to this picture-perfect swing. It hasn't worked out for him thus far as he struggled in 2011 and 2012 drawing just 16 walks in 374 appearances at the plate. Last season he got demoted to AAA where he hit .390. His cumulative line (.225/.270/.398 with 11 home runs in 289 at-bats) was bad enough that Indians decided to convert catcher Carlos Santana to third base. Safe to say many didn't pay attention to him going into this season.
Now he's hitting .385/.429/.615. After a great spring, Chisenhall earned his way into the lineup. The key difference this season is that he's squaring up more balls. He has a 28 percent line-drive rate compared to 18 percent a year ago. In particular, he's squaring up fastballs: A .395 average versus .215. His experience is finally starting to show as he's learning to attack in hitter's counts. Fans will definitely be seeing more of him at third as Santana will shift to the DH or first. Just two games back of the Tigers, Chisenhall must continue his offensive production in order to give the Tigers a scare.