News
Meet the Team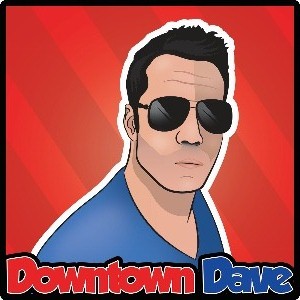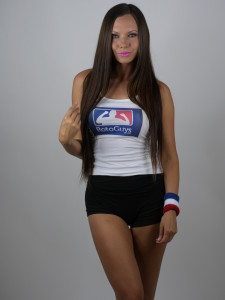 Since we launched last month a question we get asked often is 'Who are the RotoGuys?' As most of you have seen we hit the ground running and have not stopped: daily updates, daily strategies, cutting edge reviews and an active social media presence.  Add to that some spice with our Roto Models aka RotoGirls.  So whose insight are we reading week after week with the Strategy articles….unique news perspectives and site reviews?
Beginning this week, we will include author info for every article to keep track of the brains behind the strategy.  As you have probably noted, each of us has a distinct writing style which stands out so to better follow your RotoGuy all updates will carry our beautiful avatars!
The Rotoguys are Dan & Dave better known as "Diamond" Dan & "Downtown" Dave.  Lifelong friends with fantasy sports and winning big as a hobby they launched put their efforts together and launched RotoGuys.com.  Involved in a variety of fantasy pools from hockey to baseball and basketball to football they even dabbled in some PGA and Nascar action.  For Diamond Dan it is about the bottom line: winning and his motto when diving into fantasy pools is taken from Sir Winston Churchill  "Play the game for more than you can afford to lose…only then will you learn the game"  he encourages any DFS rookie to live by Sir Winston's quote.  For Downtown Dave it is all about the joy of the game taking what Aristotle Onassis once amply stated "After a certain point, money is meaningless, it ceases to be the goal.  The game is what counts."
Dan is the news hound picking up the most groundbreaking tidbits from the news of fantasy sports: everything from industry news to injury reports.  His passion is also the NHL and NFL.  Nicknamed Diamond by friends for his ability to spot out the diamonds in the rough which have proven incredibly useful for fantasy teams: from Bernie Nichols in 1988 to Bartolo Colon and Chris Davis this year he has spotted out some 5 carat gems out of a stack of rough hay.  Follow him and listen wisely.  Dave is the brain behind most of the strategy related to MLB & NBA as well as breaking down the Reviews for our readers.  Nicknamed Downtown for his tenacity to 'Go Big or Go Home' in all aspects of fantasy sports:  Dave's ability to look past the minor details and give you the bottom line is second to none.  His unique style of writing is already a hit among our fanbase.
Another contributor with a  great fan following is Gia who you have seen featured on our RotoGirl of the week.  In just a week of her being presented it seems Gia already has her own fanclub at Rotoguys!  Gia is all about sports be it MLB, NFL, NBA and even NHL: watch for her unique player analysis.  She is our resident model and glamor girl.
Most of you will have noticed our ground breaking promotions such as our t-shirt give away with FanDuel:  for every deposit we send you a RotoGuys t-shirt: its that simple.  1 in Every 20 will win an autographed ball from a MLB player.  More promos are on the way with guaranteed giveaways.

We would love to hear from you as well: if you have any questions please drop us a line under contact us section or if you have your own perspective and want to write an article we accept submissions and will credit you by publishing your name.
Thanks for visiting the Rotoguys.com  Follow us on twitter @rotoguys.  Oh yes and Gia can be followed @therotochick on twitter for those of you that have been asking!