Strategies
Minor League Prospects
The future of Major League Baseball is down in the minors and that can be said for fantasy leagues as the season moves along. Many fantasy owners of season long leagues monitor the play at the lower level, including the Triple A level. When a player gets hot or an injury occurs at the Major League level these are typically the first players called up.
Now not all the time will this player be a prospect as a few veterans have worked their way back into the bigs by playing well at the minor league level. Last season we saw Lew Ford of the Baltimore Orioles do this after not performing well in years past. This season could be the case for 36 year old first baseman Mike Hessman of the Toledo Mud Hens. The Mud Hens are an affiliate of the Detroit Tigers, who currently have Miguel Cabrera, but they could use this guy in the majors. Hessman currently leads the International League with 14 home runs in 53 games played.
Now your prototypical call ups are your prospect and that could be the case with the Washingon Nationals who could eventually call up 25 year old prospect Steven Souza Jr who is hitting .371 in 40 games with seven home runs and 25 runs batted in.
Here are some other notable Minor Leaguers who could be potential fantasy producers:
Joc Pederson, Los Angeles Dodgers Affiliate: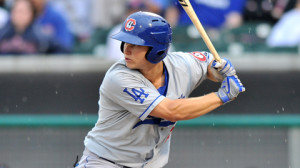 In 55 games at Triple A, Pederson has hit 15 home, 36 runs batted in and 40 walks. He has also shown the ability to steal a bag with 13 stolen bases in 17 attempts. The 22 year old outfielder could be a great young ball player to team up with Yasiel Puig for the future.





Alex Guerrero, Los Angeles Dodgers Affiliate: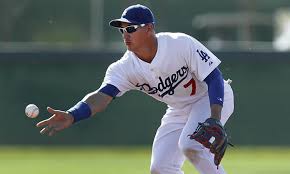 Currently on the disable list after a team altercation that led to him losing part of his ear. Before that though the Cuban second baseman was on fire in 33 games hitting .376 with six doubles, three triples and 10 home runs. It is hard to imagine where the dogers would play him with Dee Gordon on the roster.
Taylor Hill, Washington Nationals Affiliate: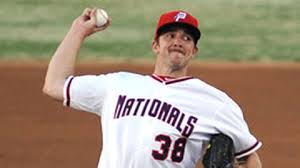 Hill has started 11 starts in 12 appearances this season for the Syracuse Chiefs. In those starts he has posted an 8-1 record with a 1.57 earned run average while striking out 51 in 74.2 innings.
Jimmy Nelson, Milwuakee Brewers Affiliate: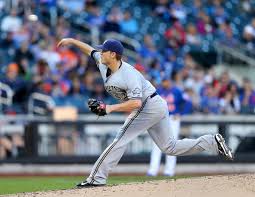 Nelson has made ten starts for the Nashville Sound pitching to a 1.64 earned run average and a 6-1 record. Along with the solid earned run average he has been able to strikeout 69 batters in 65.2 innings.