Strategies
MLB FanDuel Lineup for Thursday October 6th 2016

The opening contests of the 2016 American League Divisional Series get underway tonight. This opens up the door for a chance to cash in on some MLB FanDuel contests that will be taking place this evening. This includes the $50k MLB Squeeze that will payout a top prize of $5k. Click HERE to join!
Now for us this is where you can't afford to miss as on a player since we will be building our FanDuel MLB Lineups around just four teams. This is where ensuring your players are in the lineup as well as any injury concerns are noted before setting your lineup this evening.
Now for us we like both of these games from an offensive standpoint tonight as both Globe Life Park in Arlington and Progressive Field have been known to be hitter friendly. Entering tonight, Progressive field ranks third in runs, fifth in home runs and fourth in doubles. Meanwhile Globe Life ranks sixth in runs, 14th in home runs and 10th in doubles.
That being said here is who we like tonight to build our MLB FanDuel Lineup around.
FanDuel Starting Pitcher For Thursday October 6th, 2016
Trevor Bauer, Cleveland Indians: For us we could not pass up the opportunity to go with Bauer tonight. While we could have easily gone with the other starters we feel none of them rank ahead of the other while Bauer presented us with some additional salary cap relief.
FanDuel Catcher For Thursday October 6th, 2016
Yan Gomes/Roberto Perez, Cleveland Indians: For us we expect Gomes to get the nod over Perez tonight. That being said Gomes has clearly faired well against Rck Porcello in his career as he has picked up five hits in 13 career at bats including two of those hits going for extra bases.
FanDuel First Base For Thursday October 6th, 2016
Edwin Encarnacion, Toronto Blue Jays: There is no way in our mind we would pass on the Blue Jays first baseman as he is coming off possible the biggest home run of his career on Tuesday Night. Add that with the fact he is five for 14 in his career off of Cole Hamels with a home run makes him a sure lock tonight.
FanDuel Second Base For Thursday October 6th, 2016
Dustin Pedroia, Boston Red Sox: Typically I suggest going with any hitter going up against the starter we tend to use. Tonight that all changes as we our limited at the position and Pedroia presents us as the cheapest option. Prior to going hitless in his last two games, Pedroia was hot picking up double digit fantasy numbers in four of his last seven games.
FanDuel Third Base For Thursday October 6th, 2016
Jose Ramirez, Cleveland Indians: We strongly considered going with Josh Donaldson tonight but couldn't find a way to free up the additional salary. For us Ramirez provides us with a a solid option who has shown this year he can get on base something that could translate into additional fantasy points.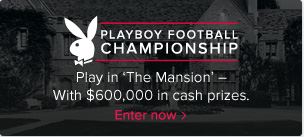 FanDuel Short Stop Options Thursday October 6th, 2016
Troy Tulowitzki, Toronto Blue Jays: We are going to ride the Blue Jays short stop based on his past success against Cole Hamels. Tulo is five for 15 off of the Rangers starter with two career home runs. Along with that success Tulo is a power bat at the position that could put up some big time fantasy numbers any night of the week.
FanDuel Outfielder Options For Thursday October 6th, 2016
Carlos Beltran, Cleveland Indians: The veteran has arrived back in the post season and is one of those options you can't look past based on his past success in October. Add that with the fact he is eight for 30 in his career off of Marco Estrada with three career home runs.
Kevin Pillar, Toronto Blue Jays: Now we would have liked to land Jost Bautista in this spot but we would have had to go cheaper than Tyler Naquin in the outfield. Now for Pillar he is currently riding a three game hitting streak something that the Blue Jays will need to role over into the ALDS.
Tyler Naquin, Clevleand Indians: We are not sure exactly who will be getting the nod in the outfield but couldn't pass up Naquin to free up some additional salary cap space. The other option is to go with someone like Ian Desmond since we have the additional salary cap space.