Strategies
MLB FanDuel Lineup for Wednesday July 27th 2016

The big question for us to night is when will the ball start jumping off the Baltimore Orioles bats again? Their for what it seemed like a month we could ride the Daily Fantasy Stack on nearly every member of the Orioles lineup. All that success ended after the All-Star game as the teams offense has struggled to produce runs while the teams hoyme run count is down as well.
For us we like their chances tonight despite the difficult matchup against the Colorado Rockies starter Jon Gray. One of the main reason we like this club is the fact they get to hit at Camden Yards. The second of those reasons tonight is the fact that the heat is cranking right now which we have seen in the past help the long ball.
THe one guy at the top of our list is center fielder Adam Jones who has been fairly consistent of late which is a good thing to see from a guy that has shown he can be a big time streak hitter. Entering today, Jones had hits in eight of his last ten games while posting double digit fantasy numbers in four of his last five games.

Here is our daily fantasy FanDuel info for Wednesday July 27th, 2016.
FanDuel Hitters We Like On Wednesday July 27th, 2016
Melky Cabrera, Chicago White Sox: For us this fantasy play is simply based on the fact he has had some solid success against Jason Hammel in his career. Overall the White Sox outfielder is five for 16 in his career with two home runs to go with five runs knocked in.
Adrian Beltre, Texas Rangers: Beltre is an interesting case as he has been and up and own case for his daily fantasy owners. That being said if you look at his last eight games he has posted double digits points for his fantasy owners every other day with the other four days going for single digit numbers. Those numbers point to the Rangers third baseman to have another solid fantasy performance tonight against the Oakland A's.
FanDuel Pitchers We Like On Wednesday July 27th, 2016
Adam Wainwright, St. Louis Cardinals: The Cardinals starter has looked more of his old self of late post ting at least seven strikeouts in three of his last five games while posting at least 35 fantasy points  in seven of his last nine outs with one of those other two contests wrapping up at 33 fantasy points.
FanDuel Sleepers We Like On Wednesday July 27th, 2016
Dylan Bundy, Baltimore Orioles: As we start to look for a surprise option on the mound one name that comes to mind is the Orioles starter. The main reason is the fact he will be facing off against a very solid lineup which may cause many fantasy owners to shy away from him. For us we know he has the ability to strikeout hitters now the question is can he stay healthy.
The Stack List for Wednesday July 27th, 2016
Chris Davis/Jonathan Schoop/Adam Jones: We leaned against the Orioles of late it is something about this heat that makes us believe they will break out the bats tonight. The three have combined to hit 57 home runs this season making them an easy fantasy play on most nights.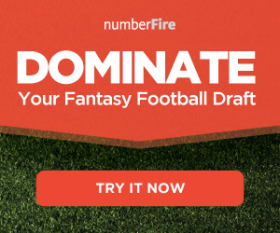 Consider stacking Carlos Gonzalez, Nolan Arenado and/or Trevor Story if you do not use Bundy on the mound.
Conservative Lineup
SP – Adam Wainwright ($9,200)
C – Yadier Molina ($2,600)
1B – Chris Carter ($3,100)
2B – Jose Altuve ($3,800)
3B – Nolan Arenado ($4,400)
SS – Trevor Story ($3,400)
OF – Carlos Gomez ($2,500)
OF – Nomar Mazara ($2,900)
OF – Andrew McCutchen ($3,000)
Swinging For The Big Pay Day Lineup
SP – Dylan Bundy ($6,200)
C – Willson Contreras ($3,100)
1B – Chris Davis ($3,800)
2B – Jonathan Schoop ($4,200)
3B – Adrian Beltre ($3,500)
SS – Elvis Andrus ($2,900)
OF – Hyun Soo Kim ($3,000) or Nomar Mazara ($2,900)
OF – Mike Trout ($4,200)
OF – Khris Davis ($3,900)