Strategies
MLB Prospects: Reed and Stroman
Michael Reed, OF, Brevard County Manatees (Brewers prospect), 6 G, 12-for-21 (.571/.700/1.048), 1.748 OPS, 2 HR, 9 R, 5 RBI, 3 SB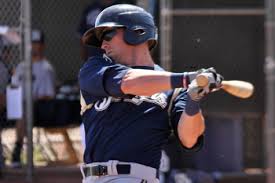 Not only did Reed make headlines for starting a triple play on April 14, but he's having the hottest week of any Minor League hitter. Last week he reached base 21 times in 30 plate appearances, hit six extra base-hits and stole three bases while playing for Brevard County. He leads the Florida state league with 15 steals and is second in walks and on-base percentage. He's the son of former NFL defensive end Benton Reed, Michael is a right fielder with improving power and a strong arm.
Marcus Stroman, RHP, Buffalo Bisons (Blue Jays Prospect), 1-0, 0.00 ERA, 1 GS, 6 IP, 0 H, 0 R, 0 ER, 1 BB, 10 SO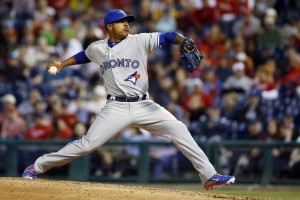 Stroman has been really impressive and earned his call up from Triple-A. He gave up one run in two-thirds of an inning in relief in a win over the Pirates to mark his debut in the big leagues. He had his best outing against Louisville striking out 10 in six innings and walking just one batter. He's 2-2 with a 1.69 ERA for Buffalo and led the International League in strikeouts at the time of his Blue Jay call-up. Stroman is a first-round pick and went 22nd overall in the 2012 draft. He has the potential to be a starter for the Jays regardless of his small frame (5-foot-9,185 pounds). Stroman has one of the best sliders in baseball, along with a lively low-90s fastball and a solid cutter and change-up.