Strategies
Montreal Canadiens' Réné Bourque leads the way
Since left winger Rene Bourque joined the Montreal Canadiens from Calgary he has not exactly been a prolific scorer. With 37 points in 128 regular season games, he was not expected to lead the way against the Tampa Bay lightning in the second game of their first round series. He surprised with two goals in their 4-1 win to give the Canadiens a 2-0 series lead. Both goals triggered memories of his three 20-goal season due to the fact that they required great individual effort. Bourque can turn into quite the wildcard for those who selected him in their fantasy pool.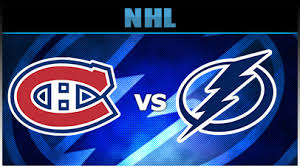 One Canadiens player who can always be counted it on to lead the way is Carey Price. Teddy Purcell of the Lightning broke his shutout with two minutes remaining but it takes nothing away from Price's brilliant effort stopping 26 of 27 shots. Price bounced back after allowing four goals in the opening game of the series. His counterpart, Anders Lindback, however, was pulled after allowing three goals on 23 shots. He was replaced by Latvian rookie Kristers Gudlevskis who did not fair any better allowing a goal on just three shots. It is evident that without Ben Bishop the Lightning are at a serious disadvantage and risk being swept by the Canadiens as both teams head to Montreal.
Even though the Lightning have a strong possession game the Habs are the clear favourites to progress, but cannot afford to be complacent with the likes of Stamkos and rookie Ondrej Palat up front.
Switching to another intriguing playoff series, the Boston Bruins were upset by a fantastic solo effort by Pavel Datsyuk with three minutes left on the clock. The Red Wings now lead the series 1-0. All hockey fans knew that the Wings could give Boston a run for the money since they beat them three times during the regular season. However, no one expected the Red Wings to have 58% of possession on the road against the President's trophy winners. Boston's top line of Lucic, Krejci, and Iginla struggled against the underrated Riley Sheahan, Tomas Tatar, and Gustav Nyquist. Frustration lead Lucic to spear Danny DeKeyser and get fined by the league for his conduct. Even Bruins stalwart, Zdeno Chara, struggled against Datsyuk.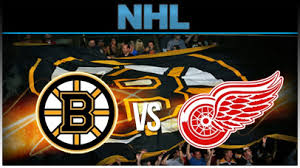 Jimmy Howard's inconsistency was not an issue as he made 25 saves in the shutout. Howard has a save percentage of .919 through 43 career playoff games and will need to continue his stellar playoff play in order to give his team a chance against the Bruins. Everyone in the lineup for the Red Wings contributed by playing over 12 minutes. With their depth they have the ability to match the Bruins' aggressive, physical game and progress to the next round.