News
Movers and Shakers in the NHL by "Diamond" Dan
Last week I wrote about the top free agents in the NHL and this week like clockwork some of those big names were snatched up by teams: some surprises, some questions and some good moves.

Canadiens: Too "Little" Too "Late" ?
Back in 2007, the Habs thought  that living in the past was well a thing of the past and 'Les Glorieux' decided to plunk down a nice chunk of change for free agent Danny Briere. He was talented, in his prime and his french Canadian upbringing would sit well with fans that longed for the next Beliveau or Lafleur. One problem. Someone forget to let Briere in on the plan. Apparently, Briere would rather stay in the City of Brotherly Love than join the Canadiens. To add insult to injury, he was accepting less money to stay with the Flyers. The daily press conferences, borderline insane hockey mad town and instant recognition walking the streets of Montreal was not Briere's cup of tea. Oh yes and there is the pressure. The media expect answers on everything from a missed pass to a disappointed glance during a game and the fans: lets just say that 20 years of not winning a cup has made some very intense hockey fans in Montreal.
Fast forward to 2013, now 35 and after various injuries, two 'quiet' seasons and a contract buy out the Canadiens decide to make Briere an offer. This time apparently age has made Briere wise and he accepts a 2 year 8 million dollar deal. The Habs fans are not impressed. They don't forget and more than that they don't see Briere as the answer to their woes. The big bad bruins starting with 6 foot 9 Zdeno Chara and hard hitting Milan Lucic have been pounding the Canadiens for many years. They tried various solutions including enforcer Georges Laraque and none seemed to work. Alongside the talented but small sized Brian Gionta and David Desharnias they feel Briere at 35 is not only washed up but actually a step back.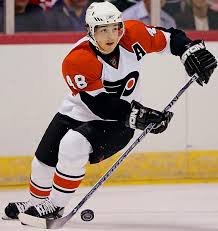 Thankfully the Habs picked up George Parros from Florida which may be a more interesting pick up to add size and attitude to a team some call 'soft' and he also brings with him a bad-ass 'stache'.
Jagr-Meister
On the subject of the Canadiens, they are apparently in talks with Jaromir Jagr. Despite his age, he picked up
35 points last season, including 16 goals in just 45 games with Boston and Dallas and could provide leadership to the Habs. Added to that, his rapport with center Tomas Plekanec makes it a great fit for both he and the team
Nathan Horton dons a Blue JacketThe Columbus Blue Jackets made a major move on Friday to shore up their lagging offence by signing free-agent right wing Nathan Horton away from the Boston Bruins.The 28-year-old playoff-hardened forward, who visited Columbus earlier this week, signed a seven-year deal worth $37.1 million US — with $29 million US of that coming in the first five years.The signing was one of the biggest free-agent moves ever by the franchise that is the Blue Jackets and in my humble opinion Horton was the best free agent out there: young, tough and talented and a Stanley Cup Ring under his belt.
Columbus needs more than Horton as the team is built around their star goalkeeper Sergei Bobrovsky but it is a huge move.


Ribeiro: From a Capital to a Coyote
Although this attracted attention, I think Ribeiro is a risky one. He signed a four-year contract with the Phoenix Coyotes on Wednesday reportedly worth $22 million.
The 33-year-old winger was acquired by the Capitals in a trade during last year's NHL Draft. Washington sent Cody Eakin and a draft pick to the Dallas Stars in exchange for Ribeiro, who was in the last year of his contract.
While its a nice chunk of change for the kid from Montreal, his wife was not to pleased as she tweeted "Nothing like being uprooted from your home for a year for absolutely no apparent reason." I'm not sure if 22 Million in 4 years is 'no apparent reason'. I'm pretty sure truck drivers that do weekly runs from Toronto to Memphis will never see that money in 20 lifetime's. I'm sure the new mansion in the burbs of Phoenix will make her forget DC.
Back to my point, I don't see this as a great move for Phoenix as much as for the Capitals. Remember that Ribeiro was seeking a 5 year deal bringing him to 38 years old. Those are the type of deals that make players lazy and unmotivated. I also don't see Ribeiro having another great year.


Second time's a Charm..
I'm sure Jarome Iginla and the Boston Bruins are a bit better about how the last round of talks turned out. Iginla ended up with Pittsburgh and their disappointing playoff runs..even more disappointing was Iginla's performance or better yet 'non-existent'. The Bruins instead reached the Stanley Cup finals and came close to a game 7 falling apart in Game 6 with two minutes left (I'm sure Leaf fans got some justice out of that one). Both the Bruins and Iginla have to wonder what could have been if he joined Boston before the Playoffs.
Apparently, they are willing to give it 'another shot'. Bruins general manager Peter Chiarelli announced in a statement the base salary for the contract is worth $1.8 million US, but it carries incentives of $4.2 million for a cap hit of $6 million.
I always liked Iginla I just don't know what he has left if anything…biggest motivator for him will be a Stanley Cup which is probably why he joined the Boston Bruins as of July 11, 2013.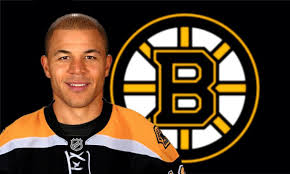 That's Wild
The Minnesota Wild signed Matt Cooke to a a three-year, $7.5 million contract. A strong pick up and one of the most interesting free agents, what makes this deal 'wild' is that Cooke has long been one of the most-loathed opposing players among Wild fans, dating to his aggressive performance against them in the 2003 playoffs when he was with Vancouver. While Cooke toned down his 'act' after many suspensions, he's still a physical player, bringing the kind of grit the Wild wanted for their third line after trading Cal Clutterbuck. But, Cooke insisted, that grit isn't dirty. I think the fans want a bit of both.
Where's Timmy?

Where will Tim Thomas play? It will be interesting to see who picks up Tim Thomas. Apparently after his year off preparing for the economic meltdown of the world he is ready to put the pads back on and pay taxes. Thomas is one of those diamond in the roughs free agent that yours truly would highly consider. The problem is there are very limited teams that could use him: they are either between keepers or need a strong back up that will see playing time and add value to a young starter.
Pittsburgh and the Islanders are the two which would make the most sense. Marc Andre Fleury demonstrated that by the 43 goals he's allowed in his last 11 playoff games. He was benched in the first round last year and never got his job back because veteran Tomas Vokoun played well.
Vokoun, a 37-year-old has never led a team to the Stanley Cup Final, is not the answer. If the Penguins really want to upgrade the biggest weakness on their roster, they should sign Thomas to a one-year deal.
The Islanders are one of the few teams who need a better No. 1 goaltender and have the cap space needed to meet Thomas' salary demands. In fact, New York's $22,955,524 in cap space is the most of any team. Their current netminder Evgeni Nabokov is capable of being great in the regular season, but he's consistently underperformed during the playoffs throughout his entire career.
An interesting choice would be the Montreal Canadiens. While Budaj has proven himself capable of taking over from Price there are serious questions mounting about Price. He is young and is being given time but some are starting to become fed up of his playoff meltdown. This past season was a prime example, he losses confidence fast and his replacement is usually as shaky. Thomas would offer leadership, mentoring and a reliable option when the situation called for it. It is a crazy idea but one worth thinking about as the Canadiens face serious questions about whether Price is their man.