Strategies
NBA Fantasy busts for the upcoming season

With the 2013-2014 season less than a week ahead, the fan anticipation is heating up. Along with the enthusiasm about the start of the regular season, there is also much enthusiasm about the fantasy leagues from lots of fantasy owners and fans. After all the major changes in the balances around the league, fantasy owners will be challenged to predict how each player and each team will perform this season. Apart from the some of the top fantasy sleepers, which we examined in our previous articles, there are also some fantasy busts, which will have to be examined very carefully by fantasy owners, before they are picked up.
Dwyane Wade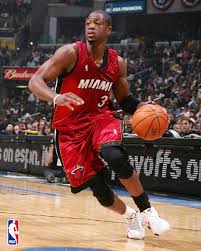 There is no doubt that Dwyane Wade is a superstar and one of the best shooting guards in the league. As a member of Miami Heat's Big Three, he has been a major factor in the Heat's two consecutive championships. Nevertheless, during the previous season, he showed signs of struggle and due to his health issues the future is questionable for him. Wade is currently 31, and the only certain fact is that his body will not get healthier and fresher. After his knee injury during the 2012-2013 season, Wade seemed to lose some of his explosiveness and as a result some of his ability to acrobatically finish in traffic. His game heavily relies on the close-range shots and layups. Although he has now rehabbed from his knee injury, he should be treated with skepticism by fantasy owners. He will definitely be productive for the Heat this season. However, he is well past his best days and instead of arguably the most dominant shooting guard in the league, he is gradually losing his star shine. Of course, he can still be a 20.0-point, 5.0-rebound and 5.0-assits type of player.
J.R. Smith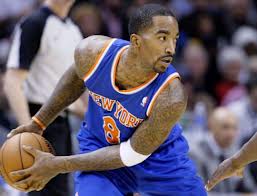 Smith is yet another star player with injury issues. The knee surgery he had during the offseason leaves several questions about his ability to perform next season as he did during the 2012-2013 campaign. New York took the risk and re-signed him, but fantasy owners should think twice before doing the same.  Hopefully, the Sixth Man of the Year 2013 will get back at his 100 percent soon and starts to be productive. But if he doesn't, then the loss will be big.
Amar'e Stoudemire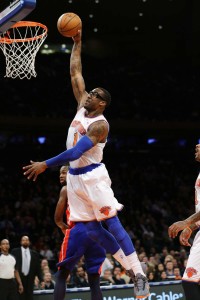 Smith's teammate, Amar'e Stoudemire is another start player that raises questions about his performance next season. The dominant forward/center has been battling through injuries during the last few seasons. Although he seems to be in a better shape now, he might never be able to return to the level that made him the superstar player we all knew. Last season he played in just 29 games and going one season back he played 47 games. How many games and minutes will he be able to play this season?
Ryan Anderson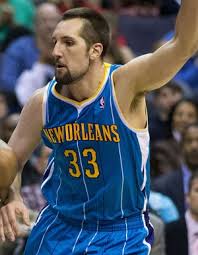 Ryan Anderson is for sure a superb shooter. He is also a solid rebounder. But can fit to his new role in the New Orleans Pelicans' rotation? The revamped Pelicans roster consists of several weapons offensively. Jrue Holiday, Tyreke Evans, Eric Gordon and Anthony Davis will dominate the possessions, which might impact Anderson's numbers big time. In 2012-2013, Anderson averaged 16.2 points per contest and 6.4 rebounds. It will be a surprise to see him retaining such numbers in 2013-2014.