Strategies
NFL FanDuel Options for Week 13 of the 2016 Season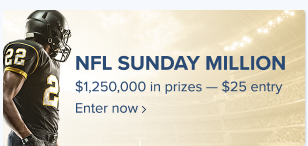 Sunday Funday is just around the corner in the NFL as teams start to look ahead to the playoffs. The same can be said for daily fantasy owners who are just a week or two away from their full season fantasy leagues playoffs. Meanwhile for daily fantasy owners on sites like FanDuel, Week 13 just means there is only five weeks of action left in the 2016-2017 NFL season.
This weekends lineup of contests is an interesting one especially since one of the top fantasy running back options Ezekiel Elliott played on Thursday Night Football. That being said we do have a few Fantasy Options that we like entering Week 13 to build our NFL FanDuel Lineup around.
One of those options is quarterback Drew Brees as he looks to lead his New Orleans Saints to a victory at home against the Detroit Lions. While the Lions sit in first place in the NFC North they have had their difficult slowing down opposing offenses at times this season.
The other two FanDuel options we like this week is running back Jordan Howard as he gets a shot at the San Francisco 49ers defense as well as wide receiver Julio Jones against a shaky Kansas City Chiefs secondary. Along with these three top tier FanDuel Fantasy Options for week 13 here is our complete list.
Starting Quarterback – Drew Brees & Russell Wilson
For us it is simple at the quarterback as Drew Brees has the fourth best fantasy matchup at the quarterback position this weekend. Entering week 13 the Lions defense has allowed 2,875 passing yards along with 22 touchdown passes and two rushing touchdowns. Meanwhile Wilson is another solid fantasy play against a Carolina Panthers team that has allowed over 3,200 yards passing and 22 touchdowns.
Quarterback Fantasy Bargain: Alex Smith
Starting Running Backs – Jordan Howard & David Johnson
We considered going with Howard and Le'Veon Bell as well at the running back slot. In the end it was hard passing up on Johnson with his matchup against a Washington Redskins team that has allowed 13 rushing touchdowns and one touchdown reception to opposing backs this season. Meanwhile Howard will get his shot at a 49ers defense that has allowed a league high 14 rushing touchdowns through the first 12 weeks.
Running Back Fantasy Sleeper: Dion Lewis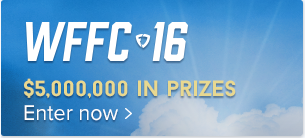 Starting Wide Receiver – Julio Jones, Marqise Lee & Pierre Garcon
Depending how you went at the running back position you may have the option to go more expensive at the 2nd Wide Receiver slot if you elected to go with a fantasy sleeper like Lewis. For us however we like this trio as Jones looks to take advantage a Chiefs secondary that has allowed a league high 2,237 receiving yards to go with 14 touchdown grabs. For Lee he has been targeted at least six times in each of the last four games while Garcon should see additional looks with Jordan Reed out at tight end.
Wide Receiver Fantasy Bargain: Marquess Wilson
Wide Receiver Fantasy Sleeper: Victor Cruz
Starting Tight End – Vance McDonald
McDonald is an interesting fantasy option at the tight end as he has slowly emerged as one of Colin Kaepernicks favorite targets. While we don't expect to see Rob Gronkowski type numbers he has posted double digit fantasy numbers in two of the last four games while seeing no fewer than six targets since October 23rd. If you have the cash you could consider going with Jimmy Graham as well.
Tight End Fantasy Sleeper: Vernon Davis
Starting Kicker – Justin Tucker
It doesn't matter how bad the Baltimore Ravens offense has been this year for Tucker to put up his fantasy numbers as long as they can cross midfield. Last weekend Tucker connected on four field goals including three 50 plus yarders in the first half to finish with 19 fantasy points.
Other Kickers to consider include: Chandler Catanazaro and Matt Bryant
Defense – Philadelphia Eagles
For the Eagles defense they have been all over the board this year looking good at times and very bad at other times. The good should arrive this weekend against a Cincinnati Bengals team that will be without star wide receive A.J. Green as well as running back Giovanni Bernard.
Other Defenses to consider include: Miami Dolphins and New England