Strategies
NHL Fantasy disappointments

Today we will look at some players who have seriously disappointed so far in the 2013-2014 NHL season.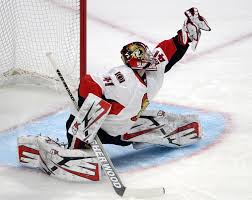 Craig Anderson– Anderson was expected to be a minimum top 10 fantasy hockey goalie, he has been far from that. With a shocking 3.27 GAA, and a .901 SV% Anderson has been horribly bad this season, and I am sure that he has killed your fantasy team if you drafted him. If you want to still have a chance in your fantasy hockey league cut him now. I would have no confidence in a turn around, but he is owned in 85% of leagues still so it looks like some people do have that confidence so you might be able to trade him. As not even a top 50 goalie so far in the season the collapse has been monumental.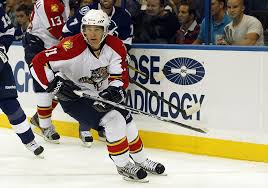 Jonathan Huberdeau– A very promising 2nd year player Huberdeau kicked in 31 points in 48 games last season, and in 2013 he's only got 15 points in 36 games. Not a contributer with shots on goal (61) or PIM (12) I don't really see a reason to hold a roster spot for him, unless you are really confident in a turn around.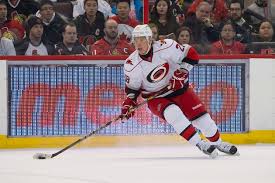 Alexander Semin– A big name that most fantasy hockey players know of Semin has been injured much of the season. He struggled upon his return but now has 4 points in his last 5 games. I think Semin is a fantastic player to try to dangle in a trade he has high name value, and been scoring recently. I don't believe that he will return to his old form so see what you can get.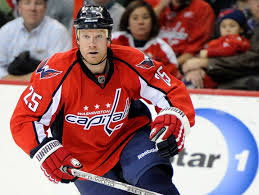 Jason Chimera– This Washington Capital left-winger has disappointed significanty from a "fantasy" perspective. With only 19 points (7 goals, 12 assists) in 38 games league owners were all expecting more from him. When watching him on the ice, it's almost like he is forcing himself to play or enduring an injury that he doesn't want to worsen. Trade him if you can.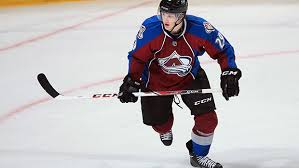 Nathan Mackinnon– This Colorado Center was drafted 1st overall in the 1st round by the Avalanche and were obviously expecting more results from him. With 21 points (8 goals, 13 assists) in 37 games. The real positive for Mackinnon is his age. The fact that he is 18 years old gives him the benefit of the doubt that with time he will gain experience and earn his respect as a top-tiered center in the league. But from a fantasy hockey perspective in 2013-2014 there is better value out there that can offer a more consistent performance.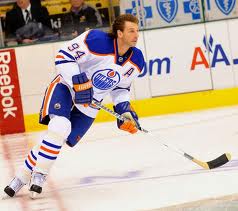 Ryan Smyth– Although the Edmonton Oilers have been suffering as a whole we haven't seen the 37 yr old left-winger pull his team out of their misery. He presently has a -10 in the +/- stats and 13 points in 30 games. Definitely nothing to flaunt for any fantasy hockey league. Many will claim that his age is reflecting his performance but on the other hand there are older players doing much better. Although he isn't very popular in fantasy hockey leagues, if you do own him maybe you should consider trading him.