Strategies
NHL PLAYOFF ANALOGY OF BLACK AND BLUE


Both games between the Blues and Blackhawks have been brutal, physical games that have gone to overtime. Alexander Steen scored the winner in the first game of the series almost 30 seconds into the third overtime period. Barret Jackman did the deed in the second game to put the Blues in a comfortable position heading back to Chicago.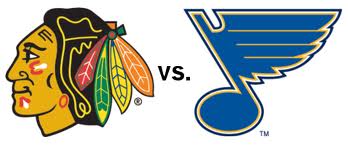 Patrick Sharp was great in the first game launching 11 shots, six of which tested Blues goalie Ryan Miller. Miller allowed three goals on seven shots in the first period but bounced back and denied Sharp's breakaway attempt in double-overtime. An unsung hero for the Blues was Maxim Lapierre who had the best possession numbers on the team despite playing mostly in the defensive zone. In the second game of the series he played almost 16 minutes and was solid in his own end  as the Blues prevailed again. The Blackhawks generally use their fourth line of Bollig, Kruger, and Ben Smith for defensive zone face-offs as only one if their 18 face-offs was in the offensive zone.
The first two games of the series have been really tight and hard-hitting. The Blues will be thrilled to head to Chicago with a 2-0 series lead, and have showed their resilience so far in the playoffs after ending the season on an awful drought.
Paul Stastny was the hero in game one for the Avalanche as he scored with 14 seconds left in regulation to tie before scoring the overtime winner to give the Avalanche a 1-0 series lead. He added two assists through the first two periods of the second game and looks to be full of confidence as the Avalanche commence their playoff run. The Avalanche youngsters are showing how impressive they are as rookie Nathan Mackinnon has five assists through two games along with his first period goal Saturday night. He has spent most of his time in the playoffs thus far playing with Parenteay and O'Reilly, but joins Stastny when the Avalanche look to increase the pressure on Minnesota.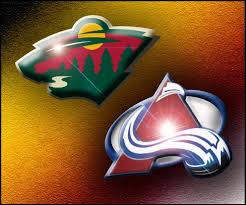 Avalanche head coach Patrick Roy relies heavily on his top two lines as the fourth line of Bordeleau, Carey, and Malone combined for nine minutes of ice-time. Landeskog plays over twenty minutes per game and has demonstrated his leadership early on in these playoffs already notching three goals.
Pominville was the most threatening Wild player with six shots on goal. Minnesota need to be more responsible in their own end if they want to win a game at home this week.