Strategies
NHL PLAYOFF'S Quack, Quack and Broadway!
The Anaheim Ducks have taken a 2-0 series lead against the Dallas Stars. During game one, Ducks captain Ryan Getzlaf took a slap-shot in the cheek and therefore had to play with facial protection during game two. This did not stop him as he scored a goal and added an assists to cap a fine performance. Right winger Corey Perry also added a goal as the Ducks main duo have outshone the Stars' Tyler Seguin and Jamie Benn.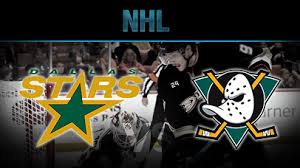 Stars left winger Ryan Garbutt scored the Stars's second goal of the game and registered eight unblocked shot attempt in just under ten minutes of ice time. Devante Smith-Pelley also had the chance in game two to skate on the top line with Getzlaf and Perry thanks to Matt Beleskey's lower-body injury.
Stars goalie Kari Lehtonen allowed three goals on 19 shots, while Ducks rookie Frederik Andersen stopped 34 of 36 shots. If the Stars want to make things interesting in the series, they will need to win the goaltending duel and have Seguin and Benn increase their production to match Getzlaf and Perry. Otherwise, it will be a bleak and short playoff run for the Stars.
On broadway, the Rangers were impressive against the Flyers in their opening game of the series. They outshot Philadelphia 35-16. The double-minor to Jason Akeson for high-sticking led to the demise of the Flyers as the Rangers scored two power-play goals 47 seconds apart. Akeson has been a prolific scorer in the AHL the past three seasons scoring 172 points in 208 games.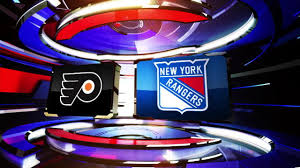 One of the interesting story lines of the series is that three key members of the Tampa Bay Lightning Stanley cup winning team are pitted against each other. Rangers centre Brad Richards had a goal and two assists in the opening game and this teammate Martin St Louis had two assists. Their former teammate Lecavalier only saw 7:42 of ice-time, the lowest total for any skater in the game. Flyers first liners Claude Giroux and Jakub Voracek did not even register a shot on goal thanks in large part due to the Rangers defensive pairing of Ryan McDonagh and Dan Girardi.
Ray Emery did not play poorly and stopped 32 of 36 shots, but there are talks that he may be replaced by Mason for game two. For the Flyers, goaltending is not the most important issue, as the team needs to play with more discipline and puck possession in order to turn the tide in this series.