The Reviews
NumberFire.com – A Daily Fantasy Sports Analytics Website Review

Looking for an edge in your daily fantasy sports contests?  Most of us are but in today's information filled age and with the vast depth of the internet it can be extremely hard to sort through what is good data and what is bad data.  While the daily fantasy sports market is now inundated with help sites and reference guides it does not mean all DFS analytics and insights are equal.  There is no denying that picking high performing daily fantasy sports stars on a daily and weekly basis is a unique talent often reserved for only the best minds in the industry.  What is also abundantly clear is that some computers, programs and systems are now bridging the gaps between human expertise and computer data driven thinking.  When it comes to cutting through the daily fantasy sports static and getting right down to the vital stats we now can turn to FanDuel owned Numberfire.com for all the latest tools in DFS analysis.  More than just an analytical tool Numberfire.com is a community of daily fantasy sports tools and experts all dedicated to taking members games to the next level.   Let's take a look at and review some of the features and functions that make Numberfire.com the next generation sports analytics platform.

Feature #1: Numberfire.com DFS Community Question Tracking and Personal Question Forum
Showcasing such question analytics as Asked, Answered, Correct, Incorrect, Activity, and Reputation the Numberfire.com question/answer tool is a week bye week analysis into users questions about daily fantasy sports and real-world teams.  The Numberfire.com Q&A function allows access to the over 200,000 active members (over 500,000 registered users) for advice and insight.  In addition to this it keeps track of all the Questions You've Asked and the Questions You've Answered so you always have all your conversations well organized for future reference.  It is rare to be able to have such a brain trust at your fingertips in the daily fantasy sports industry and the Q/A forum is one aspect of Numberfire.com that really helps it stand out.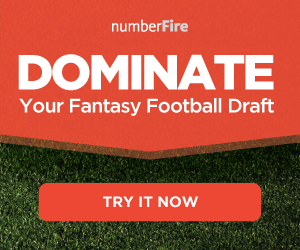 Feature #2: Numberfire.com Daily Fantasy Sports Rankings, Power Lists and Draft Kits
I am sure many of us have our favorite daily fantasy sports ranking sites or turn to experts like Matthew Berry for essential breakdowns and lists of sports roster and teams but no one is doing it quit like Numberfire.com.  Setting new standards in sports rankings Numberfire.com goes far beyond simple lists and standard pairings.  From draft cheat sheets, to custom ranking settings, to event specific contests like March Madness and Vegas betting picks when it comes to sports rankings and analytics Numberfire.com truly does it all.  With rankings for every player and every team in every major statistical category including unique daily fantasy sports rankings such as "z-score" and "fantasy score" there are few doing it better in DFS than Numberfire.com when it comes to the ranking of daily fantasy sports factors.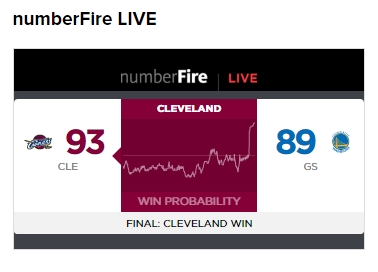 Feature #3: Numberfire.com DFS Projections, Lineup Optimizers and Heat Maps
We all know how hard predicting DFS sporting event outcomes and individual performance metrics can be and now with Numberfire.com that process becomes a whole lot easier.  Supporting such projections tools as daily fantasy sports lineup optimizers and generators as well as "heat maps" showing where the hot matchups are there is an endless amount of ways to use Numberfire.com to gain an edge in DFS.  Filled with advanced stats, performance trends and project picks the various Numberfire.com daily fantasy sports projection programs and applications are some of the most robust in the DFS industry.  If there ever was a one stop shop for daily fantasy sports analytics FanDuel's Numberfire.com is it.
With lots of free services to use and 3 tiers of Monthly Pricing and information access ( Recruit($19), Rookie ($29), All-Pro($49)) Numbefire.com has something for everyone looking to improve their daily fantasy sports results.  Daily fantasy sports analytics, projections, game picks, schedules, news & updates, statistics, rankings, questions, player breakdowns, team evaluations are just some of the DFS analytical options offered by FanDuel's Numberfire.com.  If you are looking to take your daily fantasy sports and sports betting games to new heights you will certainly want to give Numberfire.com a try.  What are you waiting for?  Sign up for a Numberfire.com account and start the process of building the DFS advantages and edges we all are hoping to achieve.
Click here to learn more!