Strategies
Our take on NHL Goalies this Season.
Semyon Varlamov leads all goalies early in the 2013-14 NHL season. Varlamov has started the season with four wins and has a .970 save percentage for the Colorado Avalanche. He has also allowed only four goals in the four games he has played.
Selecting a goalie is key for most fantasy teams as goalies can account for up to fifty percent of all the fantasy categories. The key to a good fantasy hockey team is getting a top ranked goaltender and avoiding a below average one to man your net during the 2013-14 NHL season. When you look at goaltenders you want someone who will get your team 35 plus wins and put up some good stats as far goals allowed and save percentage.
Here are the top goaltenders to start the 2013-14 NHL season:
Semyon Verlamov leads the NHL in GAA and save percentage with at least four or more games.
Antti Niemi has given up seven goals early for the San Jose Sharks but is still one of the top goaltenders in the NHL. The key to Niemi is the team is winning big and he has five wins to start the season.
Tuukka Rask was phenomenal down the stretch of the Boston Bruins last season and ranks fourth in goals allowed with 1.41 in five games this season.
Josh Harding has helped Minnesota Wild to three wins in four games he has played at goalie. In those four games he has allowed one goal in each of the games he has played in saving .948 percent of shots.
One goalie not to sleep on in 2013-14 NHL Season: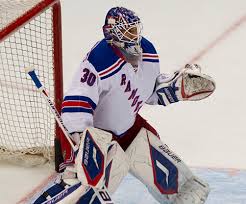 Henrik Lundqvist started off slow last season and is off to another slow start this season. Down the stretch he helped the New York Rangers to ten wins, one tie and only three losses. In those games he allowed only 1.76 GAA and saved .934 of all shots. He replaced Martin Biron in the teams last game late and saved 16 of 17 shots that he faced.