Strategies
Penguins and Maple Leafs Situation
The Maple Leafs have had an up-and-down season and are just above the woeful Buffalo Sabres in terms of puck possession at 41.6%. Somehow, the Leafs still manage to sit in a playoff spot for two reasons. First, goaltender Jonathan Bernier has been great with a save percentage of .925 which ranks third among goaltenders with at least 35 starts this season. Outstanding goaltending can help thwart the puck possession monster, but that's a risky proposition because goaltending performance tends to vary so wildly. Take Bernier's partner in the crease, James Reimer, for example. This year, thanks to his recent run of poor outings, Reimer's save percentage has dipped to .908, below average for an NHL goaltender. Last year, it was .924; the year before that, .900 and, as a rookie in 2010-2011, .921. Over those four years, Reimer's save percentage sits at .914, which is good enough to be an NHL starter, but the fluctuations in save percentage are standard for most at the position, making it a dicey proposition to bank on winning that battle of percentages when the alternative, having a successful possession team, allows much more leeway for the unpredictable nature of the position.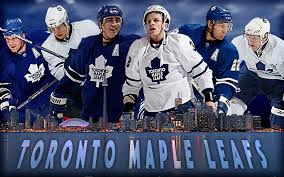 The other factor keeping their playoff hopes alive is their shootout prowess. Despite not reaching a shootout since January 15, the Leafs are tied for second in the league with nine shootout wins; their 9-4 (.692) shootout record standing behind St. Louis (8-3), Pittsburgh and Columbus (both 5-2) in terms of winning percentage. The point of all this isn't to pile on the Leafs when they are hitting a rough patch at a critical time; it's more to note that the perception of this team has been affected by strong goaltending and shootout success. With time running out to earn a playoff spot this season, however, it's terribly ungrateful to now set sights on goaltending as the cause for this team's troubles. The issues run deeper and have been running
Likewise, the Pittsburgh Penguins have been on a steady decline since Christmas. While Pittsburgh's record is 19-10-4 in that span, the Penguins have endured significant injuries, losing players like James Neal, Pascal Dupuis, Kris Letang and Paul Martin for more than 20 games apiece. It's understandable to have performance fall off for a team missing quality player's for large chunks of the season, but there are other issues at play too.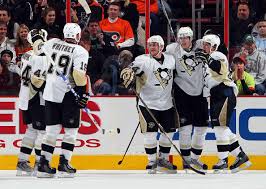 The Penguins' bottom six forwards have been getting destroyed in terms of puck possession and while some of that is a matter of how teams deploy their talent (starting more shifts in the defensive zone makes it harder to generate positive possession stats), the Penguins' player usage chart also shows that their defence is in trouble without Martin and Letang to aid in the puck-moving effort. In the Penguins' case, they can out-perform possession numbers, to some degree, because they have rare elite forward talent in Crosby and Malkin, driving the offence. With Malkin out, perhaps for the rest of the regular season, that's putting a heavy load on Crosby's shoulders. That means the likes of Brandon Sutter, Marcel Goc and perhaps a soon-returning Beau Bennett have to take responsibility for improving the play of Pittsburgh's bottom six forwards. For much of the season, it appeared to be a two-team race in the Eastern Conference, but it's pretty clear now that the Boston Bruins are ahead of the fading Penguins and now Pittsburgh needs to get healthy and playing better in a hurry if they're not going to be a vulnerable favourite in round one of the playoffs.