Strategies
Players under the Scope for your Fantasy NBA Team

As of lately, we've seen things turn upside down in some fantasy leagues. Superstar comebacks, trades and buyouts have affected several teams around the league. In a way, we are currently experiencing a whole new reality in fantasy basketball in comparison to the beginning of the season. Let's see some players that you should have under your scope for your fantasy league.
Kent Bazemore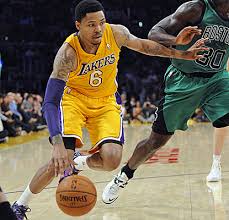 Ever heard of this guy? If you don't know him, that's ok. He is an undrafted prospect who barely got any playing time as a member of the Golden State Warriors. However, since he stepped foot in LA, after he was traded to the struggling-this-season Lakers, Bazemore has been putting up a show. Exploiting the fact that the Lakers are tanking, Bazemore started delivering huge performances. At the moment he is averaging 17.3 PPG, 3.0 APG and 45.1 FG% in the last four games he played with the Lakers. Are you still waiting? Go on and add him to your team.
Danny Granger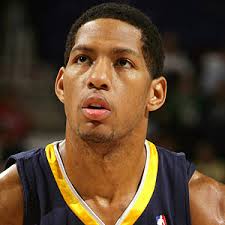 Granger will get a fresh start in LA, as a member of the Los Angeles Clippers. I expect him to quickly take over at the starting small forward position. In a quality team like the Clippers, under a magician coach, Doc Rivers, Granger can certainly bounce back and deliver great performances.
Kevin Seraphin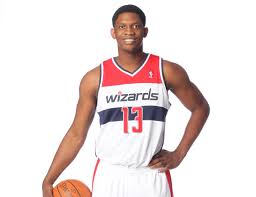 With Nene out with an injury, Kevin Seraphin was expected to emerge as a solid contributor. He missed the last two games for the Washington Wizards. Nonetheless, once he gets back, in the next few days, Seraphin will have the chance to uplift his performance. He will most probably be the starter for the Wizards over the next month. Don't expect huge performances, but he is a nice piece for your team.
Enes Kanter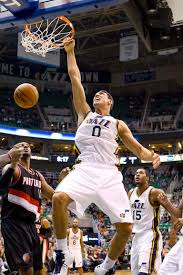 We all know that the Utah Jazz have not been one of the best teams in the league this season. However, as of lately, the team managed to get unstuck from the last position in the Western Conference. Enes Kanter has managed to uplift his performance. He recorded two double-doubles and two 25-point performances in his last five games. Although he is inconsistent some times, he is a solid member for any fantasy team and he comes in a low price.
Mike Scott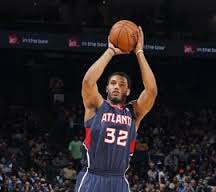 Mike Scott emerged out of nowhere this season and has now solidified his position as solid contributor for the Atlanta Hawks. Scott recorded a 30-point and also a 20-point performance during his last five games. With 9.6 PPG, 3.7 RPG and 48.3 FG% he is certainly a nice fit for your fantasy team.
Markieff Morris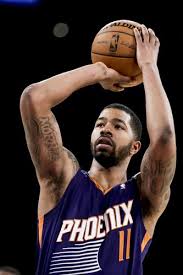 Don't forget the Phoenix Suns. Whilst the team had some ups and downs, they are one of the strongest underdogs in the Western Conference this season. Markieff Morris has been a solid contributor in the Suns' course this season. With 13.1 PPG, 5.8 RPG and 47.0 FG% he is one of the best sleepers of this season.