Strategies
Possible Fantasy Super Bowl Stars

Both the Seattle Seahawks and the Denver Broncos boast teams chock full of talented play-makers. For Denver, it's mostly on the offensive side of the ball. For Seattle, they're built to win games on defense. Let's see which players could be difference makers in this year's Super Bowl.
Peyton Manning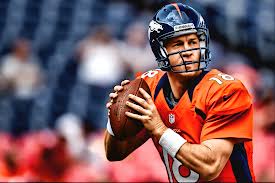 During the regular season, Manning broke the single season touchdown and passing yards records. In other words: he is having the best season of his career. Though this game will most likely be played in frigid, windy conditions, Peyton can still put up big numbers. His style is to bust open games early and allow his defense to fend off a comeback. Will he be able to do that against Seattle? We'll find out on February 2nd.
Russell Wilson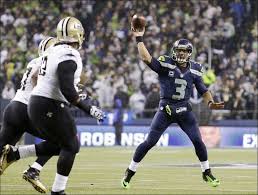 The Broncos defense has been up and down this year, while Wilson just keeps getting better and better in his young career. With play-makers like Percy Harvin, (recently cleared to play) Golden Tate, Doug Baldwin, and Marshawn Lynch at his disposal, Wilson is almost as dangerous as Manning in games like this.
Marshawn Lynch and Knowshon Moreno
If the weather gets too bad, both teams will have to run the ball more often than usual. If I had to pick between these two running backs to have a big game, it'd have to be Beast Mode. Seattle runs the ball a lot more to begin with, so Lynch could put up some numbers. On the other hand, Moreno has had his fair share of big games this year, and the Super Bowl would be as best a time as any to have another. Broncos RB Montee Ball could get a lot of touches as well, especially in short yardage situations.
Demaryius Thomas and Eric Decker
Both Broncos wideouts were in the Top 12 in receiving yards this year. In a big game like this one, Manning is sure to go to his top two receivers as often as possible. If Thomas, who is built like a tight end, can break away from Seattle corner Richard Sherman, he could have a big play or two. Eric Decker is a red zone threat as well.
Percy Harvin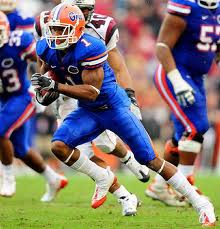 Harvin will make his return to the Seahawks against the Broncos in the Super Bowl. He'll have a little over a week to shake of the dust, (Harvin played in just one game this season) but expect Russell Wilson to go to his brand new target as much as possible. Doug Baldwin is another Seattle receiver who is capable of having a big game next weekend.
Richard Sherman and Earl Thomas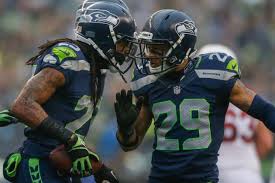 With all the hype about Richard Sherman going on, do not forget how good of a player he is. When Sherman is on the top of his game, (probably 95% of the time) he can essentially shut down a team's number one wide receiver. Earl Thomas is another ball-hawking player that can make a difference on defense. If the Seahawks win, it could be because of these two guys.
Danny Trevathan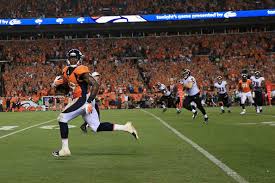 The Broncos best defensive player this year has got to be Danny Trevathan. The second year outside linebacker posted 129 tackles, two sacks, three forced fumbles, and three interceptions in 2013; he's proven himself to be a great pass defender, and can stop the run if needed. If a Broncos defensive player wins the Super Bowl MVP, however unlikely that may be, it'll most likely be Trevathan.