Strategies
Post-Trade Fantasy Hockey Hotshots
David Legwand (Detroit Red Wings)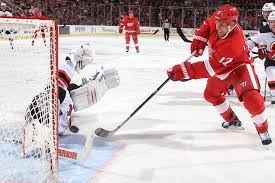 Following the trade from Nashville to Detroit, Legwand played 16:02 and recorded two shots on goal in his Red Wings debut against the Colorado Avalanche. The Red Wings have been decimated by injuries down the middle this season and will need Legwand to adapt to the Red Wing system quickly. Look for him to get increased time on the powerplay and will also feature on the top line with Nyquist and Franzen. His forty points will likely take a drastic hike with the amount of ice-time he will receive from now until the end of the season.
Lee Stempniak (Pittsburgh Penguins)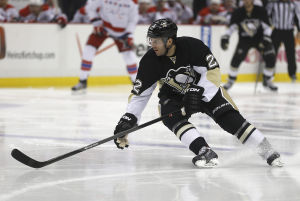 His entourage in Calgary cannot be compared to those he will be playing with in Pittsburgh. His points-per-game average (0.52) in his three seasons in Calgary should be applauded. He now has a chance to increase his point production on one of the best teams in the National Hockey League. In his debut he played alongside Pyatt and Sutter on the third line, and with a few strong games Stempniak could lead to a sudden 10-to-15 percent value spike, so don't hesitate to take a flyer on him now.
Mikael Granlund (Minnesota Wild)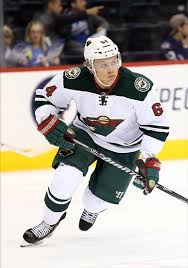 Matt Moulson's arrival in Minnesota all but guarantees Granlund (32 points in 49 games) will have a top-tier left wing by his side at even-strength. There's tremendous opportunity for Granlund whether he plays with Parise and Pominville or Coyle and Moulson. He has always been an underrated finisher in the league, and has solid work ethic that can aid secondary scoring and overall depth up-front. Granlund has fed off positive momentum gained in the Sochi Olympics (one goal, three assists in three games since the break) and can help fantasy owners in a crunch for a productive center.
Radim Vrbata (Phoenix Coyotes)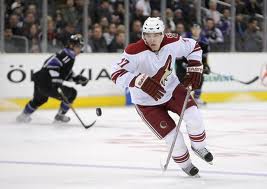 Vrbata has been inconsistent this season and that's an understatement. He has had five goal-scoring droughts of five or more games thus far. The acquisition of Martin Erat will definitely help get Vrbata going. In Erat's debut against the Canadiens, Vrbata had a pair of goals and played mostly with Erat, a fellow Czech Republic native, and Kyle Chipchura. When Martin Hanzal returns from injury, there's a good chance Phoenix will form an all-Czech line as they push for the playoffs. This all bodes well for Vrbata, who could begin to pick up the pace in the goal-scoring department to go along with his high shot total (211, ninth in the League).