Strategies
Ranking the best centers in the NBA
With almost three months into the 2013-2014 NBA season, we have already seen which teams and players deliver the best. In this article the Rotoguys will try to rank the best centers in the league – the ones that are most productive, the ones that can make any fantasy basketball team stand out of the rest.
No.1: Dwight Howard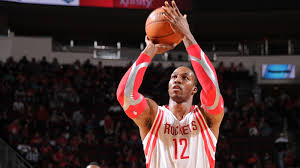 Yes he might be a terrible free-throw shooter. And of course, he had a more dominant role in the Orland Magic. But Dwight Howard currently is and is projected to be the best center in the league. He is putting up 18.3 PPG, 13.2 RPG and 2.0 BLKPG. He is also shooting 58.8 percent from the field. Despite the presence of James Harden, Howard can deliver double-doubles every night.
No.2: Al Jefferson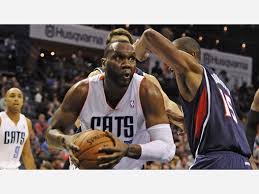 The Charlotte Bobcats may be struggling this season, but Al Jefferson is not. He is very efficient, putting up 16.2 PPG and 9.6 RPG while shooting 44.6 percent from the floor. A terrific option for any fantasy team.
No.3: Marc Gasol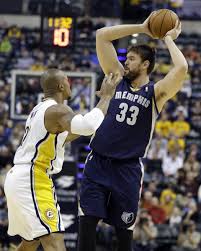 Yes Gasol is currently injured. But he will be back in about two weeks. He is definitely a Top 3 center in the NBA and one possibly the best center on defense behind Dwight Howard.
No.4: Al Horford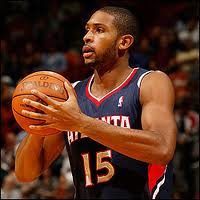 Al Horford doesn't often make the headlines. He stays under the radar but delivers with consistency for the Atlanta Hawks. This season he is putting up very solid numbers, 18.2 PPG, 8.3 RPG and 56.2 FG%.
No.5: LaMarcus Aldridge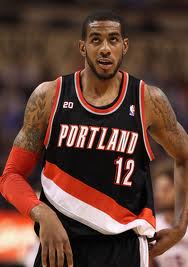 Is he a center? Maybe not, he is mostly a power forward. But he can easily defend the center position. No matter what spot he is assigned with, LaMarcus Aldridge is performing surprisingly well this season. He is recording a career-season with 23.1 PPG, 11.0 RPG and 47.3 FG%. He has certainly made lots of fantasy owners who drafted him smile this season.
No.6: DeMarcus Cousins
When will DeMarcus cousins show his true potential? When will he start establishing himself as one of the best big men in the league? He has certainly started to do so. Now, with Isaiah Thomas and Rudy Gay on his side, there might not be a better chance for him to take it to the next level.
No.7: Greg Monroe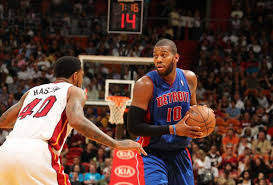 The presence of the rising star Andre Drummond in the team has developed some rumble within the Detroit Pistons team. However, Monroe has managed to retain his composure and play great basketball every night. He is averaging 14.6 PPG, 8.9 RPG and 51.2 FG% up to now in the season.
No.8: Roy Hibbert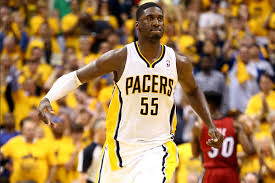 Roy Hibbert is performing better this season than he has for his career. But he didn't explode as everyone expected, after a very strong finishing in the playoffs last season. Still, with 12.5 PPG, 8.5 RPG and 46.9 FG% he is a very valuable piece for any fantasy team at center.
No.9: Pau Gasol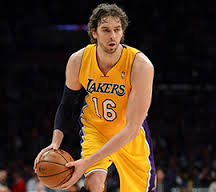 Gasol is not the player he used to be. But he still is very productive. His numbers are below his career averages. But he still is a top-10 center in the NBA.
No.10: Andre Drummond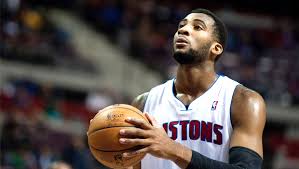 We can't say enough for the 20-year old Andre Drummond. The future is simply bright for him. But he has already won his place in the Top 10 of centers in the league. He is averaging 13.2 PPG, 12.6 RPG and an astonishing 61.9 FG%.