Strategies
Shining Stars from the 2013 – 2014 Fantasy Basketball Season
The 2013 – 2014 NBA season is officially over and it was a tricky one for lots of fantasy owners out there. Due to the bunch of star injuries and the ups and downs lots of teams but also many players experienced, fantasy owners had some difficulties cooking up a plan that would offer success to their fantasy teams. However, there were some players who stood out of the crowd last season with their performances. Let's see who they were.
Kevin Durant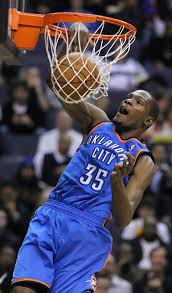 There is still no doubt about who is the best basketball player in the world. King James remains at his throne and is projected to stay there for the next season, although Kevin Durant has taken his performance to the next level. However, KD clearly wins the title for the best fantasy player, at least for the 2013 – 2014 season. Durant was simply dominant with his outputs and he made fantasy owners who had him in their teams extremely happy. He finished the season as the leading scorer, with 32.0 PPG and he also averaged 7.4 RPG, 5.5 APG, 50.3 FG% and 39.1 3P%.
Anthony Davis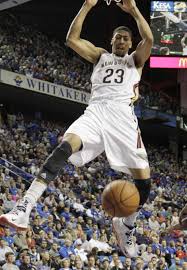 Joakim Noah just recently was named Defensive Player of the Year but it's Anthony Davis the one who stole the show when it comes to defensive outputs in fantasy leagues. AD led the league in blocks per game, with 2.8 and is also one of the strongest candidates for the Most Improved Player of the Year award. Davis is a top 10 fantasy player and although he is not playing for a playoff team, he should definitely be under your scope. In fact, you should expect him to return improved next season, considering that he is just 21 years old. Davis averaged 20.8 PPG, 10.0 RPG and 51.9 FG%. You should definitely keep Davis in your plans for the upcoming season, as he will most probably continue to improve his outputs.
Dirk Nowitzki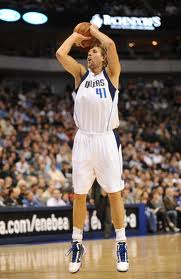 Some of you might wonder how can Dirk Nowitzki can be in the same list together with Anthony Davis and Kevin Durant. Well, the truth is that the German big man is not as valuable as the two stars above for your fantasy team. Nevertheless, considering the fact that he is 35 years old and that he has managed to turn stay at the top of his game at this age and also lead the Dallas Mavericks to the playoffs this season, you can easily understand that he is an overachiever. Dirk finished the season with 21.7 PPG, 6.2 PPG and also 49.7 FG% and 39.8 3P%. I am sure that many fantasy owners who had him in their teams this season didn't expect him to play that well. However, he managed to stay at the top 20 of fantasy players in fantasy basketball leagues. Now, I can't say that you should go all in for Dirk next season, as he will be one year older. However, I expect him to return strong and be a reliable option for your fantasy team.