Strategies
Some great sleepers on 14th week of NFL draft

Many people around the NFL world are arguing about fantasy sleepers, players who are more likely to be picked on the third day of the draft. There are many reasons, for a sleeper to awaken like favourable matches and one of them is injury.
With week 14 of the NFL season fully underway, for many fantasy enthusiasts this means playoffs. Some NFL super stars have been underachieving and others are hindered by injuries. This is where the sleepers appear in this story, it is absolutely crucial to find the right sleepers with good favourable matchups. These are some of the many factors which must be mustered, if that player is ever going to get into the starting draft line up.
Here, we are going to have a look at some of the best sleepers which could strengthen the fantasy squads this week.
Andre Holmes, Wide receiver, Oakland Raiders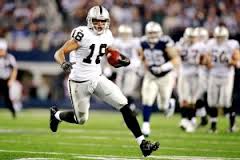 Holmes is just a typical sleeper; he succeeded to burst out on the field versus the Dallas Cowboys team. He established a good connection with the quarterback Matt McGloin seven times for a 136 yards in total. After that McGloin expressed lot of confidence in Holmes targeting him 11 times in week 13.
He finds a very favourable matchup versus the New York jets secondary. Because Holmes isn't viewed as the No.1 receiver on the Raider's offense, meaning that he would most likely be facing the rookie Dee Milliner.
Sam Bradford, Quarterback, St.Louis Rams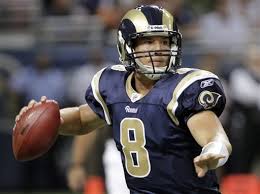 Bradford is certainly a talented player, his arrow is finally pointing up after the St.Louis Rams committed to get him some pass protection receiver help. We shall see if he will rise to the occasion and delights us with some beautiful passes in his future career.
Giovani Bernard, Running back, Cincinnati Bengals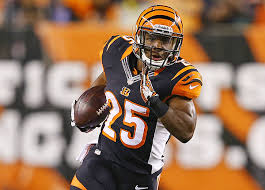 Giovani Bernard could make a fantasy impact as a rookie out of the Bengals backfield; he will start as a backup to BenJarvus Green-Ellis. The kid's got a talent so we wouldn't be surprised Giovani thrust forward into a more vital role as the season is progressing through. We are cheering for him to overcome Green-Ellis in PPR formats this year and become a trending fantasy football player.
T.Y.Hilton, Wide receiver, Indianapolis Colts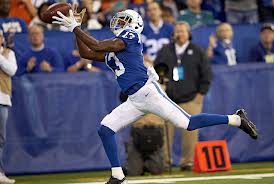 T.Y.Hilton was a surprisingly good performer for the Colts team in which he was considered a freshman in 2012 and also a "lucker", because of his notoriety of being drafted in high stakes contests. Hilton's value got to new heights, but he is still behind Darrius Heyward-Bey at the moment. He will have to be able to pass Heyward-Bey on the depth chart so he can live up to his draft potential.
Jordan Cameron, tight-end, Cleveland Browns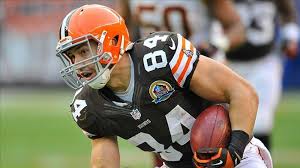 Cameron with his 6'5" and 250 pounds is in amazing shape. Now he on his third season, this former USC prospect is hyped a lot, especially after playing three very impressive games this season with already 20 receptions for 269 yards and four scores.