Strategies
Star comebacks that will impact lots of fantasy NBA owners

The 2013-2014 season has included a bunch of surprises up to now. Apart from teams that are over or under performing, lots of injuries from star players affected the way the season unfolded. As of recently, some stars made their comebacks after spending some time watching games from the bench. Let's see who they are and how their presence will affect the fantasy leagues.
Rajon Rondo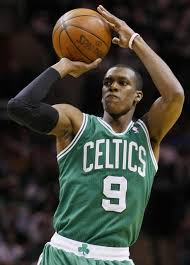 Rondo always makes his presence felt when he is on the court. Despite the rusty season debut against the Miami Heat, we can expect the energetic point guard to significantly change the way the Boston Celtics play. Of course, his fantasy value may be limited during his first few games. After an extended period of absence, Rondo needs to gain some confidence and adjust his body to his new reality. Nonetheless, fantasy owners shouldn't be afraid to select him for their teams as the season progresses. Look for Rondo to emerge again as one of the best point guards in the league. Look also for the core members of the C's to see an increase in their production, their shot percentages and their points.
Marc Gasol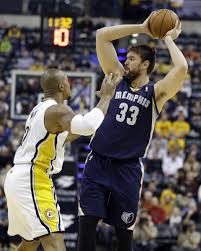 After a 23-game absence, Marc Gasol is back and he will be a big factor in the Memphis Grizzlies' effort to bounce back. Gasol radically changes the way the Grizzlies can play. He is a big body, a dominant player inside and he is also a very good assist-man for the position he plays. Fantasy owners should first of all trust Gasol for their teams. Of course, the role of the backup point guard of Memphis, Kosta Koufos, will inevitably become smaller. Gasol's numbers are gradually improving but of course there is still much room for improvement. Defense the strongest point of the 7-footer center of course.
Kobe Bryant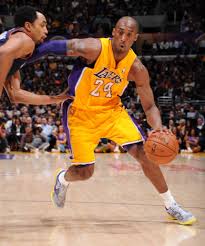 The Black Mamba hasn't yet returned from his knee injury but he is very close to do so. The Los Angeles Lakers will be a totally different team with Kobe onboard. They need him as much as ever. Of course, during his six games Kobe managed to play this season before getting re-injured, he didn't manage to be the player he once was. Nonetheless, we should expect him to gradually get back to his standards. Kobe could return to the lineup as soon as Sunday, as the latest sources state. Fantasy owners should get prepared for his comeback. Even if they don't own or plan to own him, they should pay attention on other Los Angeles Lakers players they might possess. Kobe will dominate the offense once he gets back but as he proved last season, he can also be a terrific distributor.