Strategies
The 2016 Fantasy Football NFL Tight End Report

The 2016 NFL Season is set to kickoff on September 8th as fantasy football owners scramble to finish their game plans. Today we will turn our attention to the tight end position where we every fantasy owners would love to land Rob Gronkowski to lead the way.
The end result is there is only one Rob Gronkowski in the NFL and outside of playing daily fantasy football on sites like FanDuel and DraftKings there is no way everyone can use him. This leaves big time question marks at the tight end position for season long fantasy owners as well as daily fantasy football owners as Gronk will carry a very high price tag (currently $8,700 on FanDuel, more than all but three quarterbacks).
Now don't let the position worry you as there are other game changers at the position the big question is can they stay healthy. One of those options is Jimmy Graham who only appeared in 11 games last season and one that was once ahead of Gronk on this list. For me his two touchdown performance in the playoff game last season could be something to look forward to this season.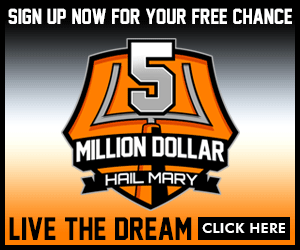 Lets get started today breaking down the top 20 tight ends in the NFL.
NFL Tight Ends We Like in 2016
Jared Cook, Green Bay Packers: For me Cook is a no brainer for fantasy owners as he finally lands on with a team that has a great quarterback. Add that with his breakaway speed and we expect to see some big things from Cook this season with Aaron Rodgers under center. Outside of Gronkowski, Cook could easily be our second ranked tight end of the season.
Jimmy Graham, Seattle Seahawks: Graham is one of the guys you should consider taking a flyer on in season long leagues while waiting to see if he is active in week 1. For me the Seahawks will need that new red zone threat with Marshawn Lynch gone and Graham could be that guy that Russell Wilson just throws it up to. We don't expect the same type of production we saw from him in New Orleans but a 10 touchdown season could be possible if he stays on the field.
Other NFL tight ends we like in 2016 include Zac Ertz, Austin Seferian-Jenkins, Rob Gronkowski  and Martellus Bennett
NFL Tight Ends To Pass Up in 2016
Jordan Reed, Washington Redskins: While we would consider using him from week to week on daily fantasy sites, I suggest staying away from him in season long leagues. All of his success will rely around the play of Kirk Cousins something we have major concerns with add that with the fact the team added Vernon Davis to the mix and his touches could drop in 2016.
Jason Witten, Dallas Cowboys: With Tony Romo under center Witten would have been a favorite of mine. Now that he is gone and the big question marks surrounding Dak Presscott at the position could lead to the Cowboys turning to their three headed running back group to win games in 2016.
Other NFL tight ends to pass up on in 2016 includes Kyle Rudolph, Tyler Eifert (Injury) and Dennis Pitta
NFL Tight Ends Surprises in 2016
Will Tye, New York Giants: We all know the Giants love to throw the ball with Eli Manning under center. Add that with the fact opposing defenses will have to focus on Odell Beckham as well as possible sleeper Victor Cruz should open up plays for both Tye and Larry Donnell in the teams passing attack.
Other NFL tight end surprises in 2016 include Eric Ebron, Lance Kendricks and Tony Moeaki.
2016 NFL Tight Ends Rankings
1 – Rob Gronkowski

2 – Travis Kelce

3 – Jimmy Graham

4 – Delanie Walker

5 – Jared Cook

6 – Gary Barnidge

7 – Jordan Reed

8 – Austin Seferian-Jenkins

9 – Tyler Eifert (Late rounds)

10 – Zac Ertz

11 – Julius Thomas

12 – Martellus Bennett

13 – Antonio Gates

14 – Coby Fleener

15 – Will Tye

16 – Eric Ebron

17 – Crockett Gillmore

18 – Lance Kendricks

19 – Jordan Cameron

20 – Jason Witten (Late Season if Tony Romo returns)