Strategies
The Diamonds in the Rough: Out performers of the 2013 Baseball Season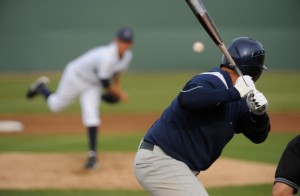 The idea of dominating a fantasy baseball league is appealing to any fan starting out. The only problem is being good at fantasy baseball is more than just picking the best name players around the league such as Albert Pujols, Miguel Cabrera and Clayton Kershaw. The way to be good at fantasy baseball is to find small market players to mix in to your lineup with the stars to make one solid team.
Every season you will see break out players and also super stars on the decline that is what makes fantasy sports so hard to play. You just never know from week to week who will be that one player that wins your game for you. We will look at players around the league who have had solid seasons but have not gotten much fantasy respect. The following book can give you a more in-depth perspective on how to choose your players.
Bartolo Colon is the first person I think of when it came to players who out performed what they were supposed to. Colon is currently sitting at 11 wins and 2 losses with a 2.79 earned run average for the Oakland A's. Colon was suspended in 2012 due to performance enhancing drugs and has bounced back in 2013.
Colon isn't the only starter who is over performing who was on many waiver wires after most fantasy drafts. Chris Tillman of the Baltimore Orioles is sitting at 10-2 on the season for a team that just swept the New York Yankees. While Tillman has put together a good season Matt Harvey of the New York Mets and Patrick Corbin of the Arizona Diamondbacks also join the list. Harvey has 7 wins against 1 loss with an even 2 earned run average while Corbin has 9 wins and 0 losses with a 2.22 earned run average. Neither of those starters went early in the few drafts I picked in.
As far as hitters many teams around the league have had break out seasons including Pedro Alvarez of the first place Pittsburgh Pirate. Alvarez has 20 home-runs to go along with 53 runs batted in. His batting average has struggled but if you need pop he has giving that to your team this year. Meanwhile for the Milwaukee Brewers Jean Segura has had a great season batting .327 while hitting 11 home-runs and driving in 32 runs.
Other notable seasons include Nate McLouth of the Baltimore Orioles who has played gold glove outfield while hitting 6 home-runs and stolen 24 bases. While teammate Manny Machado had the name coming in the draft status was a little far down the charts for someone who is second in hits in all of baseball with 115 and leads all of the majors with 38 doubles.
A few other notable position players around the league that were undervalued include Jason Kipnis of the Cleveland Indians and Daniel Nava of the Boston Red Sox. Kipnis  has hit .299 while hitting 12 home-runs and has driven in 51 runs while Nava has hit 10 home-runs while driving in 49 runs.
The last position that has had a lot of undervalued players step up is out the bullpen. Grant Balfour of the Oakland A's has put together a solid season while saving 19 games and pitching to a 1.97 earned run average. Other closers who have good seasons while not being named Mariano Rivera are Addison Reed for the Chicago White Sox and Joe Nathan of the Texas Rangers. Reed has saved 21 games while Nathan has saved 27.
These are the pickups that may have put you in first place in your fantasy baseball standings!