Strategies
The Free Agents of the NHL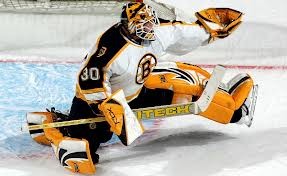 Although the upcoming NHL season has a limited amount of available free agents there are some aging top dogs that teams looking for that extra push will clearly look at. Jaromir Jagr demonstrated that a seasoned star despite his age can still give that team that extra step in the playoffs.
Jarome Iginla: At 36 years old and with a 7 million dollar salary in 2013 he is pricey however he does give a team the leadership on and off the ice as well as being that clutch player a team looking to make a run for the Cup. This didn't work out for Pittsburgh where he was a major disappointment looking out of place and never found connecting with the team.

Tim Thomas: While hitting 29 years old he is still a battler and seems to be one of the goaltenders that thrives on pressure unlike his young counterparts like Carey Price. He also won a Stanley Cup and Vezina trophy with Boston. Experience matters. What is questionable is how he will return fitness wise after a year off.

Mike Ribero: At 33 years old and earning 5 Million he is expensive and to that the fact he is searching for a long term deal. This is risky as he has had ups and downs in his career and it is questionable whether he can continue his scoring pace. That being said, he is a talented playmaker that is an asset to most wingers and in his last six seasons has had an impressive point a game average.

Jaromir Jagr is 41 and earned 4.5 million with the Bruins. Any way you look at it that is old for a hockey player. While is contributes with lots of talent, experience and an impressive work ethic he may not fit into the plans of many teams. It is questionable whether young teams looking to build like the Flames or Canadiens can make use of him in that one year.

Daniel Briere. At 35 and earning 6.5 million he is a skilled palyer with a great playoff pedigree. He can contribute to a team on the scoreboard and locker room. Teams will question if he has anything left in him given his disappointing seasons.

Others that will garner interest are Matt Cooke that can give a team that size and muscle that is lacking in some teams. He adds grit and is a proven playoff performer. Nathan Horton is another similar player that can come up big but some will question his history of injuries.
It will be interesting to see if any teams take a chance on the aging talent pool available and if so may be a strong addition to one's fantasy team. Stay Tuned!