Strategies
The Lucrative World of Fantasy Sports

Fantasy sports or roto as it is sometimes called, has seen a rapid growth over the past couple of years with more and more sports lovers embracing and subscribing to fantasy sports sites. Statistics show that in the US and UK alone, there has been a 10% increase in fantasy sports players. Because fantasy sports leagues have changed the way people experience sports, it is increasingly becoming popular.
Statistics by the Fantasy Sports Trade Association show that close to 32 million people played fantasy sports in the United States and Canada in 2010 alone further showing its popularity. Statistics also show that participation in fantasy sports has grown by over 60% in the last four years and amazingly 19% of males in the US participate in fantasy sports leagues. Prior to that, a study carried out showed that close to 13 million people ages 12 and above in the US played fantasy sports and that 22% of adult males with internet access played fantasy sports on a regular basis.
The pass time has also crossed borders with fantasy sports leagues and sites now available in most countries and leagues in other sports disciplines like cricket, soccer and other sports. Britain is one of the countries with the highest number of fantasy sports lovers outside of the United States with close to 8 million people aged 16 and above playing fantasy sports in 2008. Of these, 80% played fantasy soccer. The numbers have continued to rise over the years with more people especially the young adults loving the prospect of selecting and managing their own teams rather than just laying back and watching the action on screen.
The increase in the popularity of fantasy sports has also seen the number of fantasy sports sites go up tremendously and also more sites dedicated purely to fantasy sports have been established. Apart from traditional sites like ESPN, NFL, NBA and MLB sites that offered fans the chance to participate in fantasy games, new sites have also come up, fully dedicated to fantasy sports.
In January of 2013, Comcast Ventures invested 11 Million dollars via Series C funding in FanDuel which is regarded as the largest company in the space.  Comcast is the well known capital arm of the media and cable conglomerate as well as other firms.  Rounding out the lot was Cantor Fitzgerald LP, an investment bank which launched its own daily fantasy sports service, called Cantor Fantasy Sports. Lastly, MGT Capital Investments, a publicly-traded patent holding company, purchased a 65% stake in FanTD LLC, an operator of  Fanthrowdown.com, a new company in the industry for approximately $200,000 in cash and about $2.5 million in stock.
What we are actually witnessing is investment funds cautiously getting into the space via established players which further cements its position as a serious contender with online audiences seeking to wager without risk.  In addition, the fantasy sports world referred to as 'Roto' has had its loyal following for some time now.
Unlike the purest form of gambling through either Poker, BlackJack of online Slot machines, a successful fantasy sports player will need skill.  He will need to know the 'playing field' including player stats, injury reports and history.   With the onset of daily games the bar is raised even further for a player to shine.
What we do now is that fantasy sports is big business with over 35 million players in North America with the average spending over $450.00 a year.  Players are also usually upper middle class with incomes of up over 90,000 annually.
The question begs: how much can you win from Fantasy Sports?  We have all heard of the Poker players taking in huge pots in Vegas.  Well, below are just some examples of players that have managed to increase their net worth care of fantasy sports.
$ 100,000: Fanduel's 2012 Daily Fantasy Baseball Championship: "DustyJ155″
In 2012, FanDuel's Daily Fantasy Baseball Championship was a truly historic event in the world of fantasy sports being the largest prize pool ever awarded out in daily fantasy.The 15 finalists from all over the US and Canada converged on Las Vegas to lay claim to the huge prize payout.
When the dust settled and games ended, Dusty Jordan aka DustyJ155 from Chattanooga, Tennessee walked away with a $100,000 check. How? Dusty's team consisted of Clayton Kershaw, Yadier Molina, Justin Morneau, Steve Lombardozzi, Chipper Jones, JJ Hardy, Matt Holliday, Carlos Beltran and Delmon Young for 56.75 points. The second place winner (who really cares?!) took home $25,000 and the third place winner took in $18,0000. Not bad for a week-end in Vegas all paid by Fanduel
$120,000: FanDuel's 2014 Daily Fantasy Basketball Championship: "Streethustle"
This past April 4, the player known as "Street Hustle" scored a proverbial slam dunk finishing first over all in FanDuel's DFBBC. He finished with 372.9 points just 1.9 above the second place finisher that took home $60,000. Overall, the contest handed out an unbelievable 1.2 Million in cash prizes. Incredibly, unlike players such as Beermakersfan that are a fixture in contests, at the time, StreetHustle was ranked 1839th on the NBA Grinder leaderboard and come out of nowhere to win it all.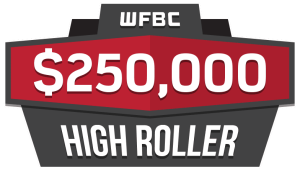 $150,000: Fanduel's 2012 Fantasy Football Championship: CSURam88 In December of 2012, Fanduel flew a lucky group of 24 to Las Vegas with a guest to compete s in a one-day fantasy football contest that awarded $150,000 to the winner and $350,000 in total cash prizes to all entrants. At the end of week-end festivities, the best team of the day belonged to a veteran of the daily fantasy sports world known as CSURam88. He was already well known among circles with great performances in the past, but none have been nearly as big as this one. With 192.86 points, CSURam88 drafted a team that included Marshawn Lynch, Brandon Marshall, Vincent Jackson, Pierre Garcon, and the Seahawks defense. When the time ran our, 'The Ram' walked away with a cool 150k check courtesy of Fanduel.
$155,555: Fanduel's 2013 King of the Diamond Championship (KOTD) Ineedmoney23
In September of 2013, the appropriately named 'Ineedmoney23′ was the big winner in Fanduel's KOTD bringing home $155,555. In an interview with Fanduel, Ineedmoney23 said his first place finish was the result of 5 days of research (take notes!). If you feel you need money as well and want to make our list next year (!) you can sign up for Fan Duel's King of the Diamond Championship which is back for 2014:
$200,000 and $35,000 3rd place: Fanduel's 2013 Daily Fantasy Baseball Championship: Pepsi7
On June 2, 2012, Pepsi7 won the 9th FanDuel Daily Fantasy Baseball Championship (DFBC) despite only joining FanDuel only a few weeks earlier. His beginner's luck continued when he earned himself a spot at the Palazzo in Las Vegas. However, his streak continued in 2013 when he earned another spot. Unlike most contestants that were a household name in the fantasy world he was somewhat of a rookie in the world of daily fantasy sports. What was even more amazing was that his wife under the moniker k_lim also earned a spot in Vegas and they brought home 1st, 2nd and 3rd place for a 'household' total of $285,000.
The DFBC is back with 3 Million in Cash prizes and a 1 Million dollar 1st Prize!
Join and bring the wifey!
$1 MILLION! FanDuel's 2013 Fantasy Football Championship: Tspiedo
In what was a first in Fantasy Sports, a participant known as Tspiedo won Fanduel's One Million Fantasy Football Championship. He first qualified for the final group of 48 with a $10 entry: every finalist made it by winning one of FanDuel's weekly qualifying tournaments. During the first 10 weeks of the NFL season, FanDuel hosted three FFFC Qualifiers per week – one with a $10 entry fee, one with a $25 entry fee, and one with a $109 entry fee. What makes it even more amazing is that he was a rookie and his 10$ entry was one of his first forays in daily fantasy Sports. When the dust settled, he was presented with a check for one million by Fanduel in Vegas at the finals.
Fantasy Football season is not yet with us but if you feel the itch to bring home a cool million there are still ways with FanDuel:
Remember signing up is free and you can even play for free.