Strategies
The Top Fantasy Football Performances From Week 1
The opening weekend of the National Football League season saw some phenomenal performances, several of them surprising. The new year got underway on a Thursday night that saw history made and ended with some outstanding performances on Monday night. Here's a look at week one's top performers.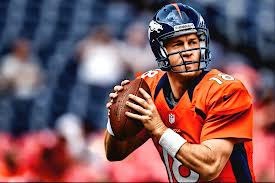 Peyton Manning lit up the defending Super Bowl champion Baltimore Ravens for an NFL record-tying seven touchdowns. Manning threw for 462 yards as the Broncos had an easy go of it in their 49-27 win on Thursday night.
The Ravens' opponent in last year's Super Bowl, the San Francisco 49ers, kicked off the season with a rematch of last year's NFC playoff game. Niners' QB Colin Kaepernick led another San Francisco victory on the strength of his arm this time. In last year's playoff game, Kaepernick carved up the Packers defense for 181 yards rushing. The Packers limited the 49ers' QB to just 22 rushing yards, but the former Nevada star threw for 412 yards and three TDs. Newcomer Anquan Boldin was Kaepernick's favorite target and wound up with 208 receiving yards and a touchdown.  Kaep has been a season favorite of ours and you may remember the recent RotoGuys article 'What to expect when expecting' we didn't believe the sophomore blues theory .. Kaepernick is not Tebow and his ability, speed and versatility is not a one time flash in the pan occurrence but will become a fixture in the NFL.
The New York Giants opened their season with Dallas and, despite the 36-31 loss, both Eli Manning and Victor Cruz turned in outstanding performances. The younger Manning threw for 450 yards and four touchdowns. He might have approached his big brother had he not thrown three interceptions. Cruz had 118 of those yards receiving and caught three of the TDs.
The Detroit Lions welcomed Minnesota to Ford Field for their initial contest of the season. One would expect the 93 yards and two touchdowns from last year's NFL MVP, Adrian Peterson. However, not many expected the stellar performance of Lions' RB Reggie Bush. Bush rushed for 90 yards, caught passes for another 101, and had a touchdown reception.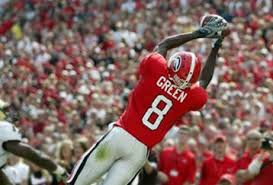 Two more big-play receivers enjoyed stellar performances on Sunday. Cincinnati's A.J. Green put up 162 receiving yards to go with two touchdowns in a 24-21 loss to Chicago while Demaryius Thomas was on the receiving end of two of Peyton Manning's seven TDs. Thomas, who had a poor first half, wound up with 161 total receiving yards.