Strategies
Thoughts about the trade deadline deals for your fantasy teams

The 2014 winter trade deadline has now passed and we saw a bunch of significant moves around the league. Of course, a blockbuster deal did not happen at the end. Nonetheless, we saw big moves which will affect things in fantasy leagues. Let's examine some of them.
The Indiana Pacers gave away Danny Granger to acquire Evan Turner. This was the biggest move of the trade deadline day and it is a real difference maker. Turner is recording a terrific season in 2013-2014, putting up 17 PPG, 6.0 and 42.8 FG%. On the other hand, Danny Granger is struggling with his performance, putting up numbers way below his career-averages, just 8.3 PPG, 3.6 RPG and 35.9 FG%. This was a very good move for the Pacers, as they added a young, emerging player in their arsenal. Nonetheless, we can expect Turner's minutes and numbers to go down now that he will be a member of one of the best teams in the league. On the other hand, Granger could see a drastic increase in his performance in Philadelphia. He will certainly have a bigger role than the one he had in Indiana. So fantasy owners should pay attention to this big move, as it will affect their fantasy teams for sure.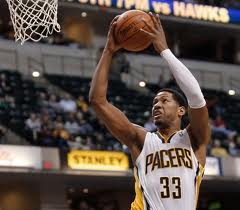 Another significant move was the acquisition of Andre Miller by the Washington Wizards. Miller was inactive for the biggest part of the season as the Denver Nuggets didn't want to use him. Nonetheless, he is a nice piece at the point guard spot and he can return to numbers close to his career averages, around 10-12 PPG, 5.0 APG and 45.0 FG%. Keep an eye on him.
The Los Angeles Clippers sent away Antawn Jamison, who will now be a part of the Atlanta Hawks team. Nonetheless, he is barely expected to make an impact and he will not have much fantasy value even though he will see more minutes.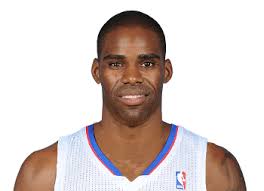 The 76ers performed yet another expected move, trading away Spencer Hawes to the Cleveland Cavaliers for Earl Clark, Henry Sims and draft picks. Hawes is the player to watch in this case. The Cavalier are trying to earn a playoff spot and they will expect Hawes's contribution. The versatile big man is averaging 13.0 PPG, 8.5 RPG and 45.1 FG% this season and he can be expected to continue and contribute with similar numbers.
The Brooklyn Nets trading away the struggling Jason Terry, who is averaging just 4.5 PPG and 36.2 FG% this season for Marcus Thornton, who has potential to reaching numbers close to his career-averages. Thornton might just go for a bit more than the 8.3 PPG, 2.7 RPG and 38.1 FG% he was recording with the Sacramento Kings.