Strategies
Thoughts on the most significant rookie for your fantasy team
The 2013 NBA draft class is certainly not one of the best ones of the past years. Except for a handful of players who made a difference in their respective teams, the rest of the newcomers haven't yet managed to make their impact felt. Let's examine some of the most significant rookies around the league.
Michael Carter-Williams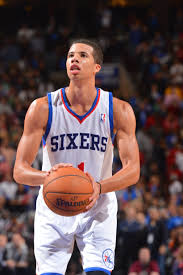 MCW is still the favorite for the Rookie of the Year award. The 22-year old guard is continuing to put up great performances for the Philadelphia 76ers, averaging 17.1 points, 6.5 assists and 5.4 rebounds, while shooting 39.6 percent from the floor. It's significant, though, that his shooting percentages have dropped as of lately. Carter-Williams was not considered a good shooter when he entered the league and now he is showing why. He is averaging just 29.1 percent from three-point range and it might be hard for him to keep his FG% over the 40.0 percent mark, too. He has lost some fantasy value during the last month or so but he still is a sold asset.
Victor Oladipo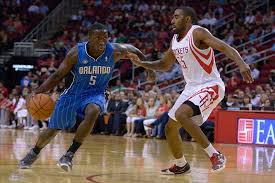 If there is one player whose impact to his team can be compared Michael Carter-Williams that's definitely Victor Oladipo. The difference in his case is that Oladipo was expected to be a star and gradually emerge as a franchise player for the Orlando Magic. He is averaging 13.9 PPG, 4.4 RPG, 4.0 APG and 41.0 FG% and he has shown potential for even better performances in the seasons to come. He is a good piece for almost any fantasy team.
Trey Burke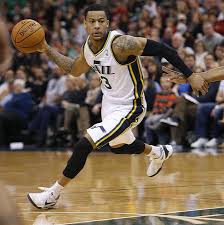 The Utah Jazz might be struggling this season but their rookie Trey Burke is not. The 21-year old point guard is averaging 12.5 PPG, 5.5 APG, 3.1 RPG, 36.8 FG% and 33.7 3P%. Of course, Burke is experiencing some ups and downs in his performance during his rookie season, but that's nothing but normal. Still, he is a good asset for fantasy owners who have him in their teams.
Tim Hardaway Jr.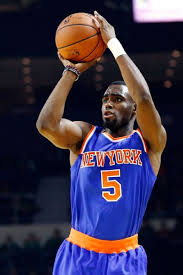 The presence and the performances of Hardaway Jr. is one of the few things the New York Knicks should feel happy about this season. The 21-year old guard is putting up 9.2 PPG, 1.5 RPG, 45.1 FG% and 38.5 FG% and he is significantly helping the Knicks with his contribution. Of course, he doesn't make jaws drop with his outputs but still, he is a nice complementary piece for your fantasy team.
Anthony Bennett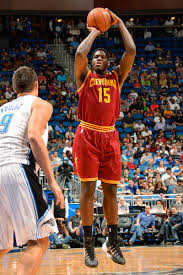 At last, the No.1 overall pick of this past draft is starting to deliver. The 21-year old forward is averaging 9.0 PPG, 5.6 RPG and 48.4 FG% over the span of the last five games and the Cavaliers have a reason to at least not be fully disappointed with their selection.