Strategies
Three Top Fantasy NBA 2014 Rookies

Michael Carter-Williams- Carter-Williams has been on fantastic this season he's missed 11 games due to injury but he has still put up great fantasy numbers. 17.5 PPG, 7.0 APG, 5.8 RPG has to be much higher then what anyone expected add in 2.7 Steals per game and you really have a valuable player. Although his shooting numbers have not been very good he is producing in enough areas to make him a great asset with a high upside. Definitely the front runner for rookie of the year.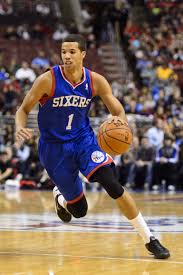 Victor Oladipo- The number 2 pick in last year's draft has had a solid year for the Magic. With a very respectable line of 13.2 PPG, 4.2 RPG, and 3.6 APG. He's played in every game this season and is averaging 30 minutes per game. Like Carter-Williams though his shooting numbers leave a lot to be desired with only 29 percent from three point range and 40.7 percent from the field. Oladipo is still developing his game but it looks like he will be a solid NBA starter soon, and a dependable fantasy player. Keep an eye on him to be a sleeper in next year's draft.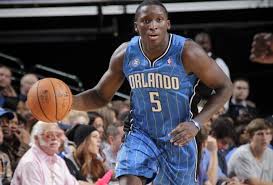 Trey Burke- Burke got a late start to the season with a hand injury and was dealt a tough hand with the Jazz starting 1-10, but they have gone 11-14 with him in their lineup. The Rotoguys thought that Burke was going to be a much better shooter and way more efficient from the field. With only a 38.8 field goal percentage he is doing you no favors in that category. On the other hand he is shooting 92 percent from the free throw line so there is some promise there. His numbers don't jump off the sheet but 13.3 PPG, 3.3 RPG and 5.3 APG aren't too shabby. We would like to see some more assists from the young Burke as he was an excellent floor general in college and a good passer. We have a good feeling that he will be heating up soon.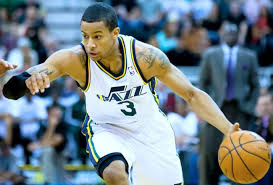 The 2013 draft class was what most thought it would be, not very deep at all. Many of the top picks are either struggling very badly, or not even seeing the floor at all. While too early to label any a bust these 3 are head and shoulders above everyone else.