Strategies
Top 10 MLB Player Salaries And Their Performance

Major League Baseball (MLB) exclusively organizes and holds games in the United States of America, but the sport and its athletes have recently experienced a surge in the money flowing into the salaries, marketing and sponsorships, year after year. This season proved to be no different. Here are the top 10 MLB players paid and their performance.
Clayton Kershaw, from the Los Angeles Dodgers
Kershaw was offered a contract of $215 million for 7 years turning him into the first player in MLB to have an average base salary over the $30 million mark. The southpaw pitcher dished an incredible season in 2014 with a record of 21-3 and 17.33 ERA, an all-time great performance. He was later awarded the NL Cy Young award, and was named MVP for the year of 2014. Kershaw has had a sluggish start to 2015 with a 4.32 and the Dodgers 4-5 record thus far.
Justin Verlander of the Detroit Tigers
Justin Verlander, pegged as a prodigal pitcher, started with a Cy Young/MVP winning season in 2011, and placed second the next year for AL Cy Young voting. He was signed by the Tigers for five years at $80 million and later through a five year extension worth $140 million, all before the start of the 2013 season. He will make $28 million annually through 2019 .The 2013 and 2014 seasons have been underwhelming, in 2015 Verlander pitched 5 effective innings against the Indians in a losing effort, allowing 2 runs on 3 hits along with 2 walks and 2 strike outs.
Ryan Howard of the Philadelphia Phillies
Ryan Howard's five year contract extension is valued at $125 million, and the 35 year old first baseman will pocket $25 million in annually in 2015 and 2016, but if his performance is anything to go by, then as Phillies General Manager Ruben, the team would do better without him, Howard has amassed 190 Strike Outs in 2014 alone the most in MLB. It doesn't seem he will bounce back in 2015 either as he went 4 for 24 with 0 walks and 8 strikeouts in 6 games.
Cliff Lee of the Philadelphia Phillies
The second Phillies player on the list, along with the combination of Cole Hamels, Roy Halladay and Roy Oswalt, the Phillies were expected to win big, but didn't and are now left wondering what went wrong. Lee earned a $120 million contract, and will earn $25 million in 2015 alone. Lee's 2015 season was put to an end due to a perpetual injury in his left elbow's flexor tendon. The same injury limited his previous season as well.
Albert Pujols of the Los Angeles Angels of Anaheim
Pujols is 35 years old and was treated to a $240 million contract,, out of which he will earn $24 million in 2015, and an incremented salary every year after that until he is paid $30 million in 2021 when he will be 41! Albert Pujols recently led the Anaheim Angels to a 4 -1 victory against the Diamond Backs during this season, which bolstered his consideration for his place as an All-Star.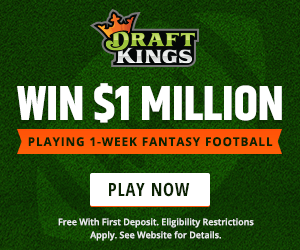 Felix Hernandez of the Seatlle Mariners
"King" Felix signed on a $175 million contract for seven years, and is currently paid $24 annually, a rare contract worth every penny and he is expected to be paid handsomely come 2019. "King" Felix led the AL to 34 starts with 2.14 ERA last year. Hernandez sported a poor showing for spring in which he went 0 – 3 in 4 cactus league starts and gave 14 runs on 13 hits and four walks in 121/3 innings. Hernandez is confident he will put together the finest season, as he did last year.
Prince Fielder of the Texas Rangers
At first signed by Detroit for a contract worth $214 million, the Rangers, who traded him in, paid him $20 million last year and $24 million this year, until the end of his contract in 2020. So far the trade has been unfruitful as he played 42 games in 2014 and injured his neck, sifting out the rest of the season.
Robinson Cano for the Seattle Mariners
Cano jumped ship from being a Yankee to being a Mariner largely because he was paid more at $24 million annually for 10 years by the Mariners. The All-Star second baseman made it work as he was voted fifth for MVP in 2014. Despite not belching as many home runs as he once did.
C.C. Sabathia from the New York Yankees
One of the the least athletic looking athletes,s athletes, Sabathia is under contract with the Yankees for 5 years at $122 million all the way through 2016, earning a base salary of $25 million in 2015. After losing all his weight, becoming, Sabathia cranked his weight back up to deliver an unexpected winning performance against the Angels Anaheim in a 6 – 2 game. On… And he got ejected.
Joe Mauer from the Minnesota Twins
Mauer is contracted to the Minnesota Twins for 8 years, valued at $184 million. One of the best catchers in baseball history was forced to move into a batting lineup due to a concussion, well Mauers first home run of 2015 led the Twins to victory against the Pirates.
There you have it, the top earners in MLB, it should be noted that the list contains contractual payments by the major leagues and not sponsorship deals which would also show a surplus of earnings by these athletes.