Strategies
Top 10 NHL Right Wingers According to the Rotoguys

For your Fantasy Hockey dream team, you can choose these most skilled NHL right wingers:
10. Martin Havlat (from San Jose Sharks)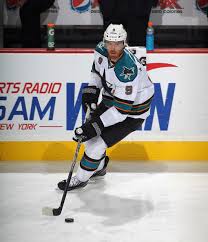 Martin Havlat is born to attack, with his naturally gifted offensive tricks right from Right Winger position. He got 18 points playing 40 games in 2012-2013 season. He has enough skill to take any game over just single-handedly. Havlat is becoming better and better in the defensive spot. Martin Havlat can be a right choice for your dream fantasy hockey sports team.
9. Phil Kessel (from Toronto Maple Leafs)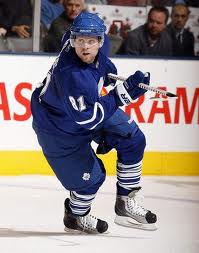 Phil Kessel is considered as "the best young sniper" of NHL history. He got 52 points playing 48 games in 2012-2013 season. Kessel's defending skills and leadership ideas are still at concerning stage, but he is doing good day by day over the last 2 years. Kessel is successful to draw an amazing impression as a goal scorer with limited support. May be one of the greatest picks for your roto.
8. Patrick Kane (from Chicago Blackhawks)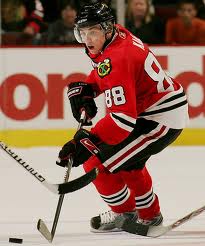 After just 4 NHL years passed, Patrick Kane has become one of the NHL's premiere skilled snipers and most threatening weapons. He got 55 points playing 47 games in 2012-2013 season. In 313 NHL matches, Patrick Kane was able to score 303 points – that's amazingly every point per game, almost! Kane certainly needs to improve in both offensive and defensive areas. Right now Kane's attacking creations are far enough to consider him in the list.
7. Bobby Ryan (from Ottawa Senators)
Bobby Ryan is going well into the NHL, while several times overrated by teammates Ryan Getzlaf and Corey Perry. He got 30 points playing 46 games in 2012-2013 season. On the rink, Ryan is an excellent forward who always move with team-first manner. He passed a strong season in 2010-2011, touching a glorious 71 points, that's surely career-high. If Ryan can proceed as a power striker just like now he is moving, no doubt he can become one out of best 3 wingers in NHL. You can go with Bobby Ryan for fantasy hockey sports or roto.
6. Danny Briere (from Montreal Canadiens)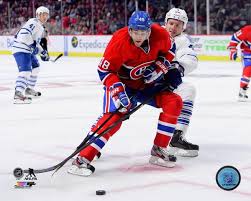 Before joining Montreal Canadiens, Philadelphia Flyers bought Danny Briere as mentionable highest-paid players in entire history of NHL. He got 16 points playing 34 games in 2012-2013 season. He has special ability like smart positioning, skating and stick-checking. He has also tremendous ability to attack. Briere is absolutely reliable in defensive area. Briere's real value is highlighted through his outstanding showdown as a career based scorer and undisputed leadership ability.
5. Rick Nash (from New York Rangers)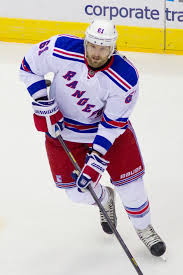 Many people will admit closing their eyes that Rick Nash is a true power striker. He got 42 points playing 44 games in 2012-2013 season. Nash has become a superstar while struggling in the team and that's not a thing you will discover in any player to get himself successful. Nash is able to win Richard Trophy only if he's got the chance to play as centerman. Nash has become a strong leader in and out of the rink for the team of Rangers. This hard-working stopper has enough ability to get selected in your dream fantasy hockey team.
4. Claude Giroux (from Philadelphia Flyers)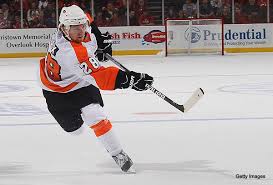 Pretty skilled Claude Giroux is termed as "Mr. Everything" of Flyers'. He got 48 points playing 48 games in 2012-2013 season. He is all-rounder, basically an offensive player, even able to score any goal from nothing. His playing is that of an Elite class. He often appears as accurate defensive stopper. In the whole NHL, he is the man who is one of several most threatening penalty killers. He is more like an emotional leader for Flyers who showed off his skills to manage big deals – specially those playoffs.
3. Corey Perry (from Anaheim Ducks)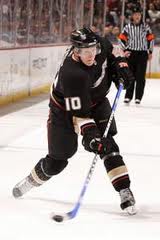 Corey Perry was able pick Rocket Richard prize, a Hart Trophy and a few All-Star selections. He got 36 points playing 44 games in 2012-2013 season. If this seems not enough to realize his 3rd position, better focus on the fact that Perry got around 80 points on an average over the last 3 years. He is just as a powerful king for the Ducks. Perry is a real 50-goal performer who knows how to play strong defense very well. He is a high skilled player for roto. He is a sportsman who tries to perform all of those tiny stuffs well.
2. Jarome Iginla (from Boston Bruins)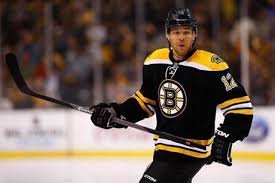 Jarome Iginla, only 34, is still showing cool styles in the ice rink displaying a very high level of his skills. He got 33 points playing 44 games in 2012-2013 season. He scored 43 goals amazingly in the season 2010-2011 and got an average of around 40 goals every year for the last five seasons continuously. Through his dramatic career, Iginla touched 50 goals twice, five times he scored over 85 points. He managed those perfectly same time keeping a very high profile of 13.3 shooting percentage. He has also mentored some of the young players over past few years.
1. Martin St. Louis (from Tampa Bay Lightning)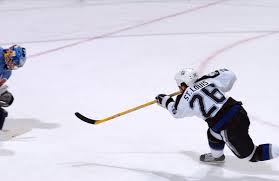 Just at the age of 36, Martin St. Louis has become the best NHL Right Winger. He got 60 points playing 48 games in 2012-2013 season. St. Louis is considered to be the most accurate passer in the sports today, much more able to put a curved pass on a player's stick even before that player feel that he is open. Additionally St. Louis is like a living threat to the opponents, with over 30 goals per season on an average for the last 8 years. He's just like a perfect offensive marksman. St. Louis truly deserves to be "The Best RW in the NHL", so you can choose him for your roto.