Strategies
Top 5 NHL Fantasy Sleepers for January 2016

January has become a make-or-break month for NHL teams in previous seasons – it's where coaches and fans can get a strong idea of whether their players are going to hack it in the post-season. Because of that, it's also become a month where guys who have been quiet or invisible all season can lead their teams to the playoffs. Here's a list of five NHL players who have the potential – based on position, team, and history – to be huge for their teams and produce a bunch of fantasy points.
Sam Bennet – Calgary Flames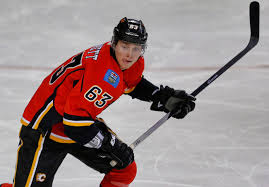 Bennet and the Flames sit in the middle of an already red-hot wild card race in the West. And Bennet's play has been less than what his team needs so far this year. He's -2 on the season but even with that, he's managed to tally 5 goals and 9 assists. He's a young player that doesn't really have any experience making an NHL playoff run, but it's absolutely possible that he can show up for his team in a big way. Maybe he'll get a lift from his teammates, or maybe he'll get his NHL legs under him. Either way, Bennet is in a prime spot to make something happen for himself and his team, and you can use that to your advantage.
---
Travis Zajac – New Jersey Devils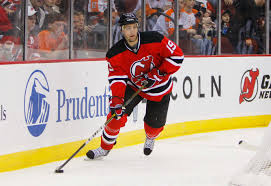 Zajac is back on the ice after a few injury problems and he's in a position where he can't take it easy. He's had decent numbers so far this year with 6 goals and 12 assists, but let's remember that New Jersey needs him to be a strong influence on their top line. They are currently holding on to a playoff spot in the East but that can change quickly, especially if Zajac doesn't become consistent. His numbers from previous seasons, coupled with his experience on the ice lead me to believe that he will be showing up very soon. Add him to your team while you can.
---
Blake Comeau – Colorado Avalanche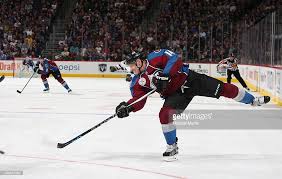 Comeau's turned out to be the influence Colorado needed on their middle to lower lines, and he's only looking to get better as the season heats up. With 6 goals and 9 assists on the season, he hasn't been astounding, but he hasn't been a wash either. Last year he had 16 goals with the Pittsburgh Penguinsand as the Avs push for a playoff spot, he'll be looking to reach or exceed that number. With his time in the league and history of consistent improvement, I'd say you can comfortably add him to your lineup.
---
Tanner Pearson – Los Angeles Kings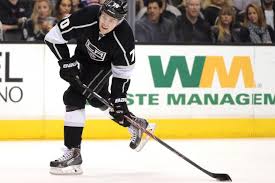 The Los Angeles Kings are currently number one in the Pacific with a comfortable lead in the points, but eventually the teams behind them are going to turn into a pack of wild dogs with a taste for blood. That's where Tanner Pearson comes in, with a chance to shine and keep his team on top. He currently has 6 goals and 13 assists on the season, so like Blake Comeau, he hasn't been a huge goal scorer. But he's managed to put up consistent fantasy points every game this season and can be had for a decent price as a #2 or #3 left wing.
---
Antoine Vermette – Arizona Coyotes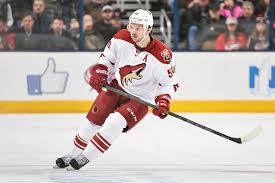 Vermette's daily fantasy price is currently a steal because his season hasn't been great – he's -9 overall. But it can be argued that he's undervalued, especially when it comes to the production he's had in the past. He won the Stanley Cup last year on a short stint with Chicago, but before that he put up solid point production and he has the experience to lead Arizona into the playoffs. But of course, the only thing that matters is what he does every game night. With his experience, he knows when to up his effort and push harder, which means you can get him now and follow him to the top when he goes.
---