Strategies
Top 8 Small Forwards for your Fantasy NBA team
After examining the top 8 point guards and shooting guards for your fantasy team, we will continue with the top 8 small forwards, following the same manner. The small forward position is the deepest in the NBA and the best players in the league, Kevin Durant and LeBron James are playing at that spot, at least on paper.
No.1: Kevin Durant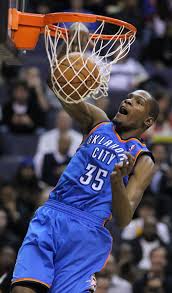 This is a very close, very tough race. But at the end, Kevin Durant earns the top seed. Of course, LeBron James follows right behind. But Durant was and continues to be the best fantasy option for the small forward position but also the best fantasy player this season. Durant is leading the NBA in scoring with 31.8 PPG on 51.0 FG% and 39.4 3P%. He is recording arguably the best season of his career and he is projected to win the MVP award, unless his performance dips due to the comeback of Russell Westbrook.
No.2: LeBron James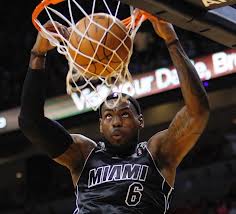 As we stated, LeBron James follows right behind KD. LeBron is continuing to improve his performance season by season and one has to wonder, where and when he'll really stop. LeBron just recently broke his personal record for most points in a single game but also the Miami Heat franchise one, putting up 61 against the Charlotte Bobcats.
No.3: Carmelo Anthony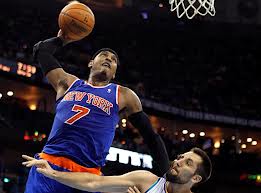 The New York Knicks might be struggling this season but Carmelo Anthony is not. On the contrary, he is recording a terrific season, much like the ones he is accustomed to. Again, he is scoring points in bunches and his shooting percentages are simply amazing.
No.4: Paul George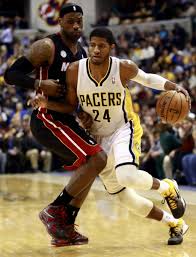 The most improved player of the previous season is continuing to improve his outputs this season, too. George has gained significant value this season and in fact, some analysts place him just under LeBron and Durant. The truth is that George is a fantastic member of your fantasy team, but needs just a little more to reach them.
No.5: Nicolas Batum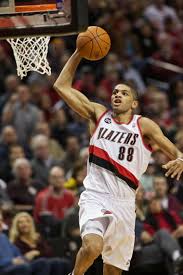 The Portland Trail Blazers are recording a breakaway season and so does Nicolas Batum. He is putting up 13.0 PPG, 6.9 RPG, 5.2 APG and 45.8 FG%. Batum is a big factor in the Blazers' successful run up to now.
No.6: Rudy Gay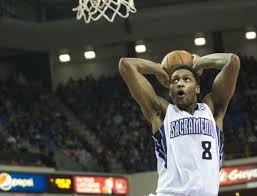 The switch of teams seemed to positively affect Rudy Gay this season, at least fantasy-wise. He is putting up 20.3 PPG, 6.2 RPG and 45.9 FG%. Despite the Kings' struggles, Gay is a great fantasy option at small forward.
No.7: Trevor Ariza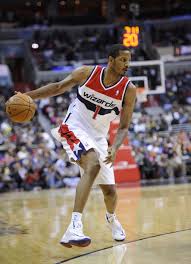 Ariza was a star a few years ago but as of recently, he became nothing more than a solid role player. This season, he is one of the core members of the Washington Wizards team, which is surprising with its performance. Another good fantasy option at the position.
No.8: Thaddeus Young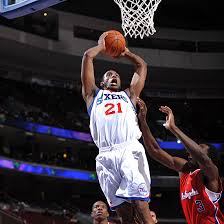 Thaddeus Young is versatile forward and he is playing really well this season. He was rumored to be on the trade block but at the end, the Sixers decided to retain him. He has made lots of fantasy owners happy.