Strategies
Top fantasy football players for week 5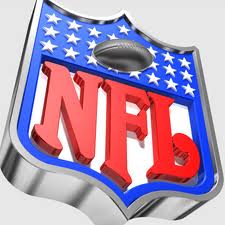 As the NFL season continues to move along, the same fantasy trends continue to pop up with a few wrinkles along the way. Last week Peyton Manning, Drew Brees and Adrian Peterson headlined the list of top players. Your trusted Rotoguy Downtown Dave will guide you through the players for your daily fantasy pools. Given my recent string of wins in weeks 1 to 4 its worth a read boys and girls. Remember, go big or go home when you play DFS. This is not a blue chip long term value investment this is a Right Here Right Now Action. Think and play.
This week's lineup of games presents a handful of great matchups for fantasy owners including the Detroit Lions at Green Bay Packers and the Denver Broncos at the Dallas Cowboys. Both of these games have the potential for big offensive numbers with four quarterbacks who can throw the ball a lot.
Top Fantasy Quarterbacks for Week 5:
1. Peyton Manning – Manning and the Broncos are going up against a Dallas Cowboys defense ranked 20th in the NFL. If this game gets out of hand the Cowboys could also turn into a heavy passing attack which will increase the amount of offensive possessions the Broncos have in this game.
2. Eli Manning – This sounds crazy but this is the week the Giants offense gets it going against the 31st ranked Philadelphia Eagles passing defense. Eli has been struggling the last two games but has the potential to throw for 350 yards and a couple touchdowns this week.
Top Fantasy Running Backs for Week 5:
1. Maurice Jones-Drew – MJD has been quiet through the first four games but should have an opportunity in week 5 against the St. Louis Rams. The Rams are allowing 133 yards per game on the ground.
2. Ray Rice – Look for the Ravens to get Rice more involved against the Miami Dolphins in week 5. The game plan in Baltimore is to get Rice the ball often and after seeing how the Saints bet the Dolphins with Darren Sproles in the passing game, we should expect the Ravens to do the same with Rice.
Top Wide Receivers for Week 5:
1. Eric Decker – Any three of the Denver Broncos wide receivers can have a big game, but going off past Manning we should look for Decker to be involved more this week. Last week both Demaryius Thomas and Wes Welker caught two touchdowns a piece.
2. Josh Gordon – After seeing the Buffalo Bills giving up a few big passing plays to Torrey Smith last week, look for the Browns to throw deep against them on Thursday night football. In two games back after his suspension Gordon has 217 yards and one touchdown.
Top Tight Ends for Week 5:
1. Jimmy Graham – It is hard not to put Graham on this list as he leads all tight ends in yards with 458 and is tied for the most receiving touchdowns with 6. He is one of the top fantasy players in the NFL.
Week 5 Breakout Stars:
1. Marlon Brown – Brown is having a terrific season for the Baltimore Ravens after being signed as an undrafted rookie. Brown leads the Ravens with 3 touchdowns over four games this season.
2. Kenny Stills – Stills has been quiet after a making the team out of pre-season. Any game that Drew Brees is playing in giving Stills a chance to have a big game.
For those itching to get these lineups in, hit some DraftDay and their amazing 5$ Challenge